Monday's Softball game has been moved to Avon starting at 5:00
Tuesday April 4th we have the Winter Banquet at FA eating at 6:30 pm awards at 7:00pm. Seniors and Sophomores and 8th graders bring a main dish Juniors and Freshman and 7th and (6th graders if you played on the Junior High team) bring a salad or dessert pm Dinnerware and drinks will be provided.

The 3rd grade has been working hard on their ecosystem projects. Great job 3rd grade, very creative!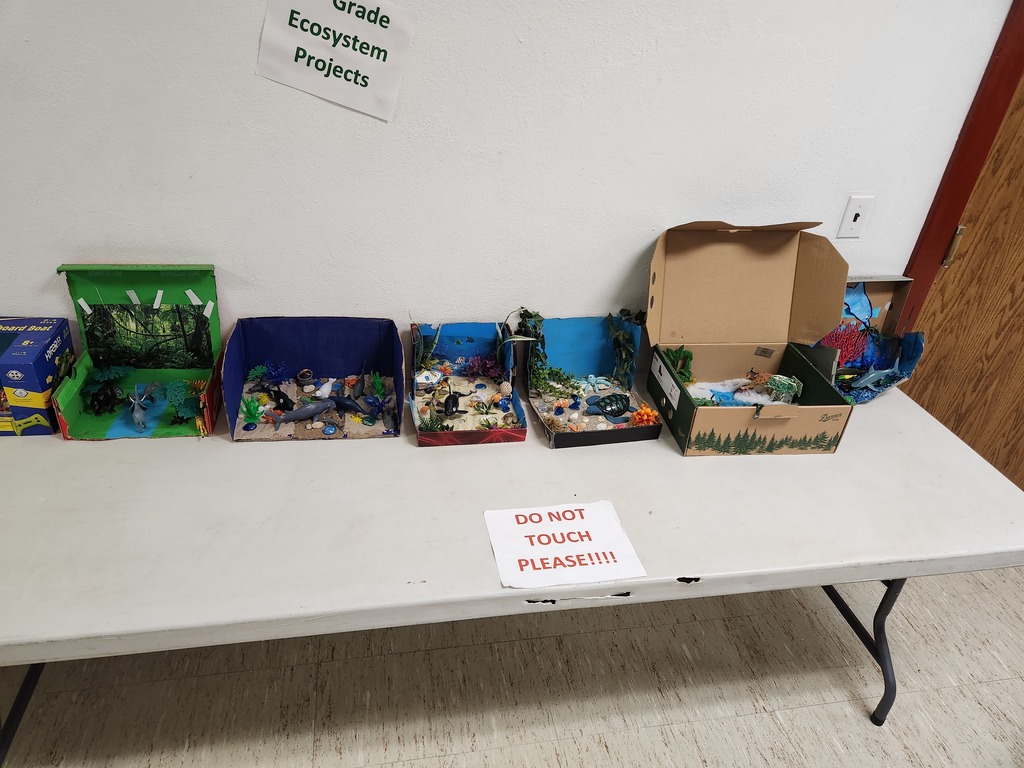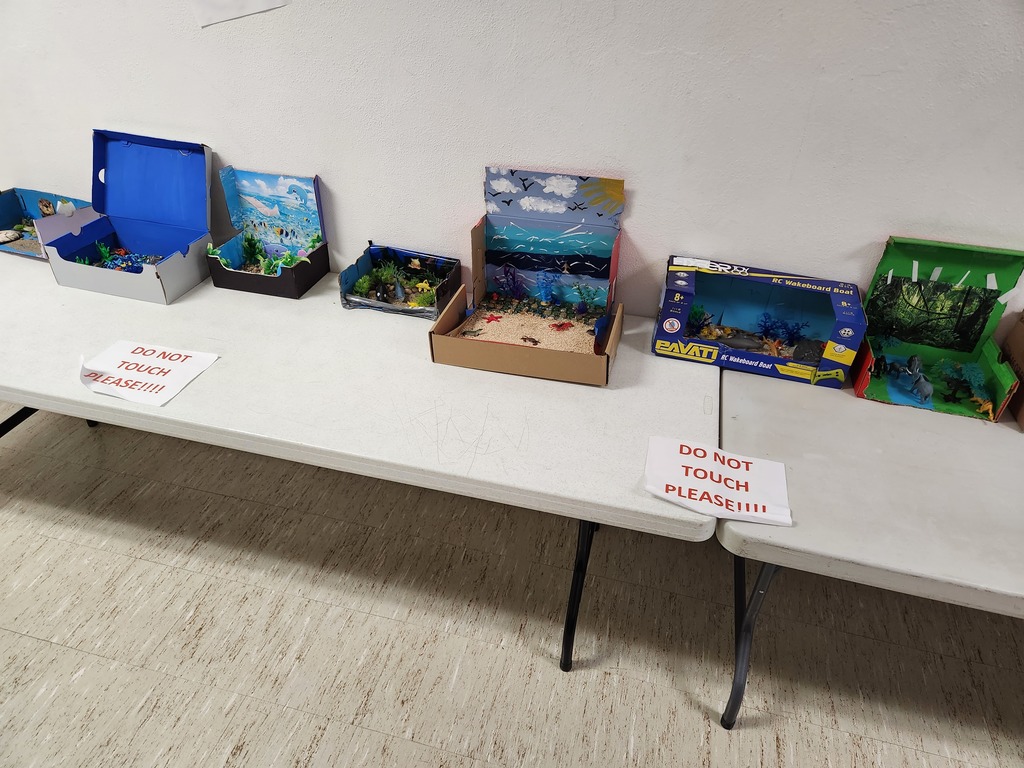 For those of you who did not get the opportunity to come to Mitchell and watch our young band students perform, here is the link to watch that here. The 5th grade band starts at the 10:40 mark, the 6th grade band starts at the 32:30 mark. Thank you for all the support you have given!
https://www.youtube.com/watch?v=gjYpdzBqjKw
We had an absolute blast in Mitchell for honor band today!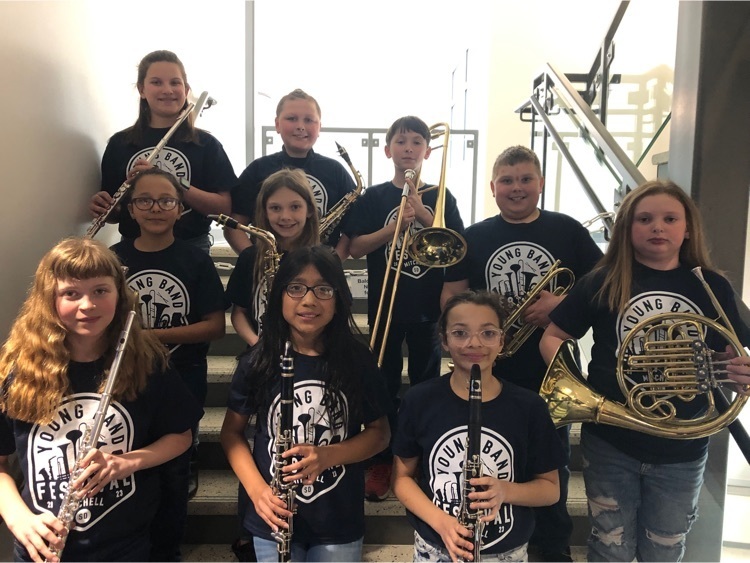 Thank you does not seem to be enough to say to show the gratitude that the students and I have for the great turnout and attendance at our book fair. Because of the wonderful donations from our caring community and the profit from our sales at the book fair, we are able to buy over $4,000 worth of books from Scholastic. Again, I want to thank the 25 businesses who donated money and the parents that attended and some who left a donation with us at the book fair. -Linda Luke
If you are interested in the Marion School District summer Bear Care program please click on the link below. Please submit by May 1, 2023. Electronic submissions should be sent to:
amanda.groth@k12.sd.us
Hard copy submissions should be turned in to the main office.
https://5il.co/1r6bb
Congratulations to the Marion Little Rebel Wrestlers who made it to State. State AAU wrestling is this weekend in Aberdeen. Good luck to all the wrestlers! The Marion school will have a hallway pep rally on Thursday March 23rd at 3:25pm, parents, guardians, and family are welcome to attend. Students will start the run through at the Main Office.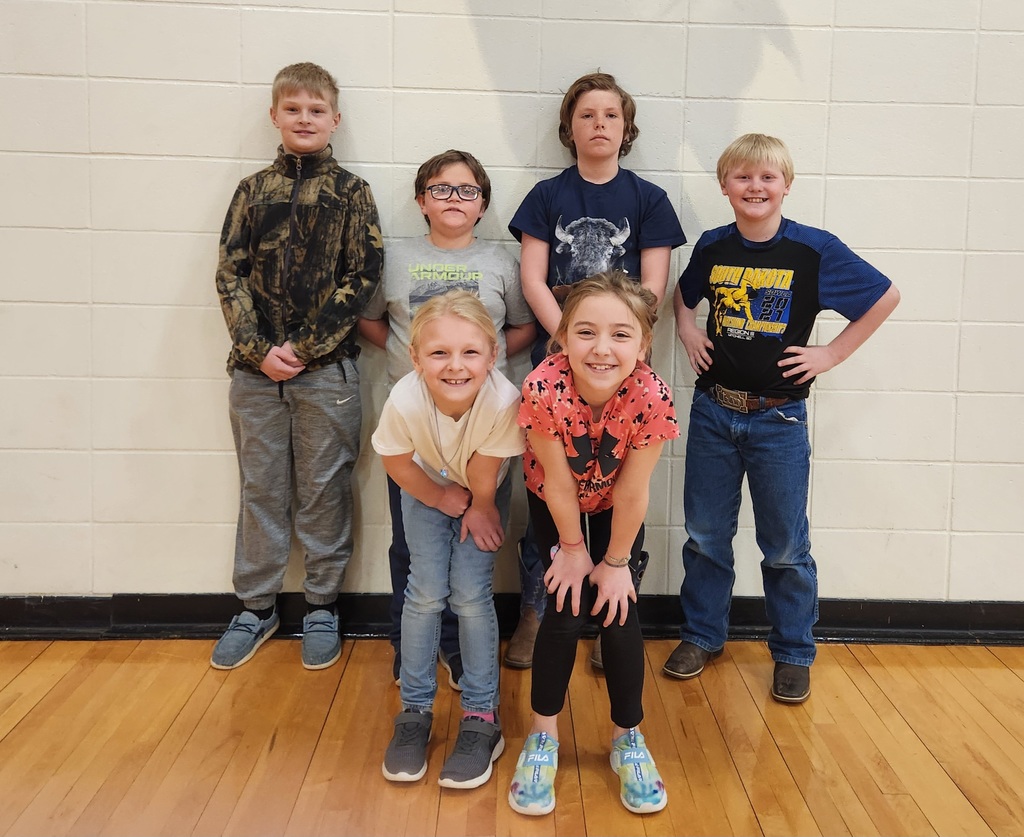 Good Morning, As of this morning the school is not able to receive or make calls. We are working to restore phone service. If you need to get a message to the school please email Denise Pekron at
denise.pekron@k12.sd.us
. Thank you for your patience as we work to correct this issue

Marion Schools will be closed Thursday, March 16. All activities are cancelled. Stay safe!  
The Marion School District may offer a daycare program this summer if there is enough interest. Like our afterschool program the summer program will offer a safe, fun place for young children. If you have any questions please contact the afterschool program director Amanda Groth at
amanda.groth@k12.sd.us
.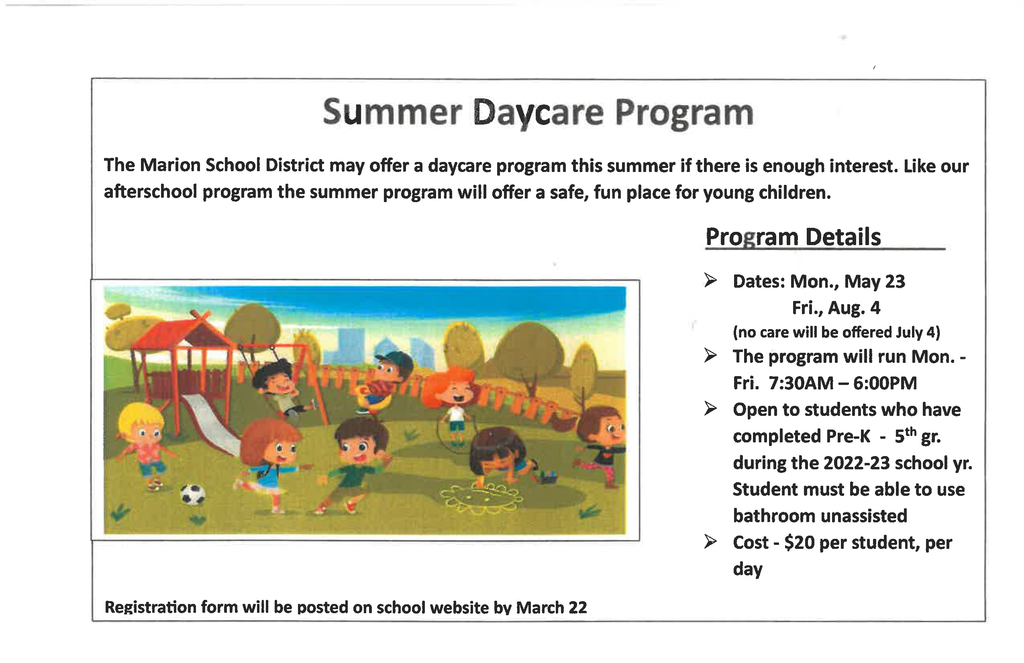 The Marion 7th grade class is having fun celebrating PI day with pies in the face!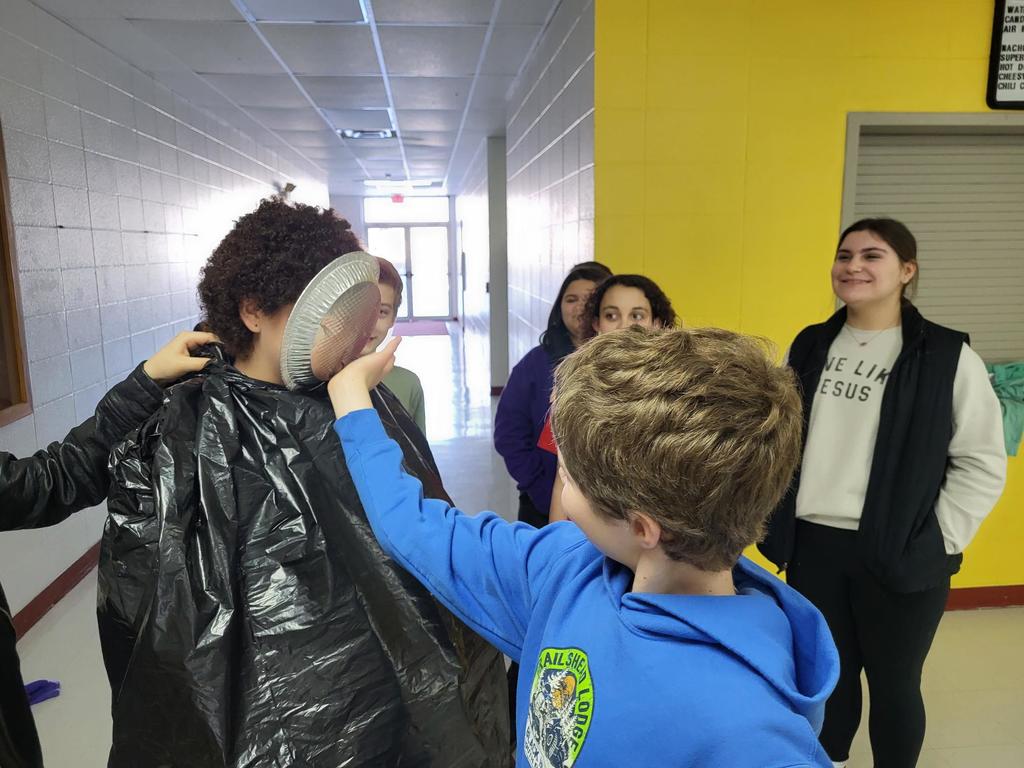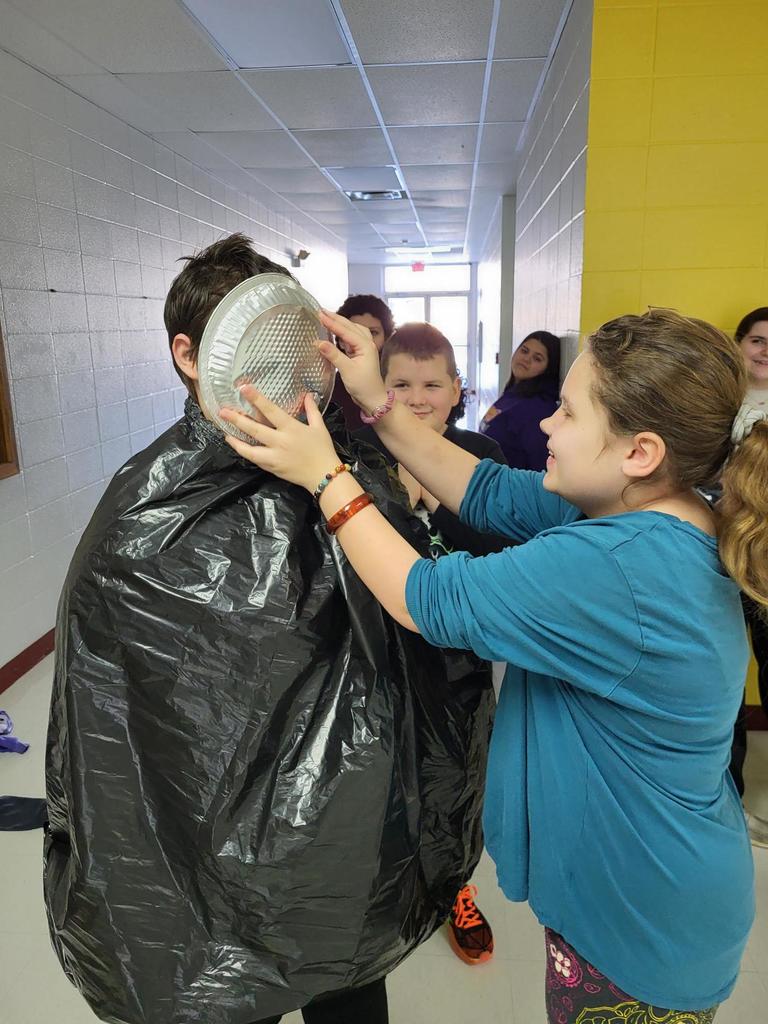 This month is Music In Our School Month. Music in Our Schools Month is an annual celebration taking place in March which engages music educators, students, and communities from around the country in promoting the benefits of high quality music education programs in schools. Mrs. Preheim and the elementary students worked on music projects this week.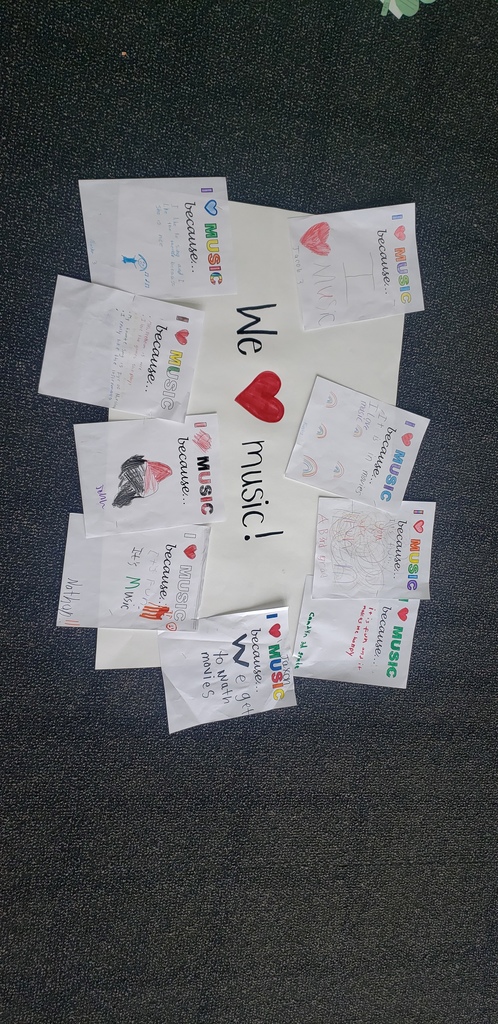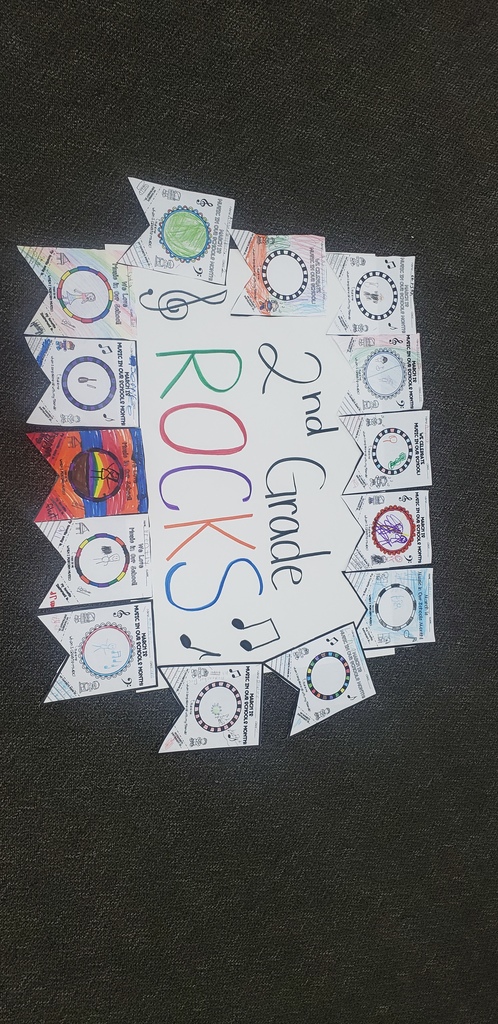 The Kindergarten class received a book donation for their classroom. The students are very excited for the new books! Each student was sent home with the book they are holding in the picture. The books on the floor are for the classroom! Thank you for the donation!
Beginning on March 1,2023 the Marion School District is adding Fridays to their afterschool program. Parents may choose to send children (grade K-5) on Fridays only. The hours of operation on Fridays will be 7:30am to 6:00 pm. The cost is $20 per student, per Friday. Parents are asked to send lunch and snacks, as they will not be provided. The hours for Monday- Thursday are being expanded to 6:00pm/ There is no extra charge for this. If you have questions about the Marion Afterschool Program, please contact the after school director Amanda Groth at :
amanda.groth@k12.sd.us
or at 605-999-7708.
The fourth grade class spent a marvelous time learning and engaging in activities on their Wednesday, field trip. The Sioux Empire Water Festival is an educational event where area children learn about water. This precious resource is a central factor in all aspects of our lives. The goal of the festival is to increase awareness of the many uses of water and to preserve its quality for future generations.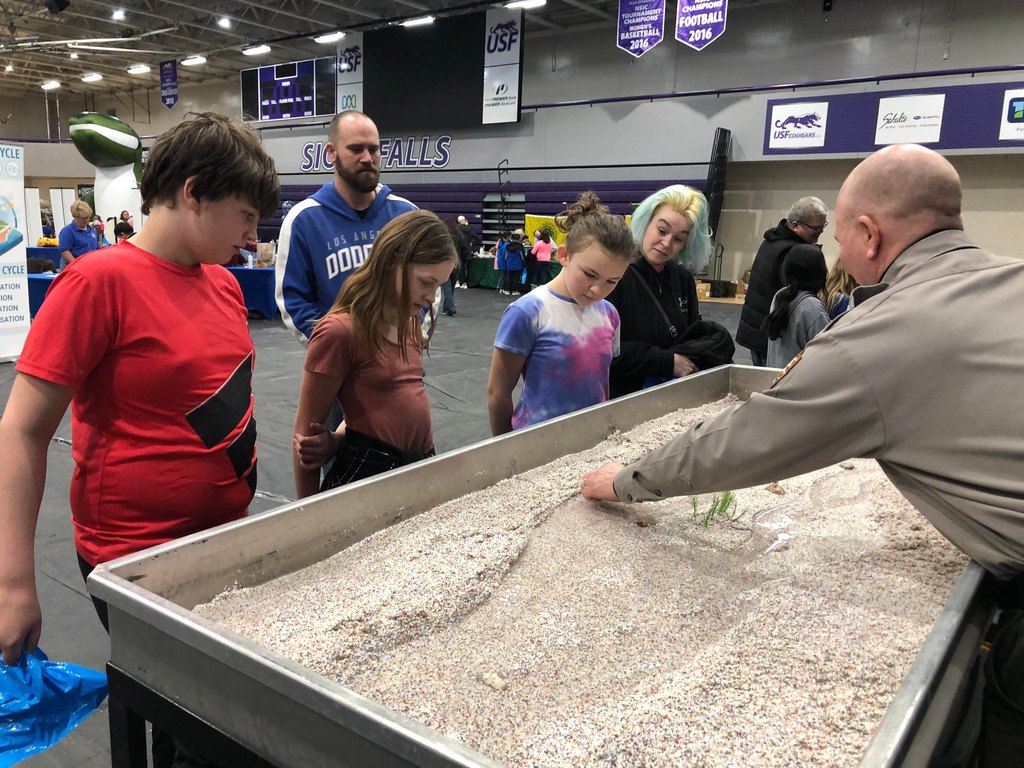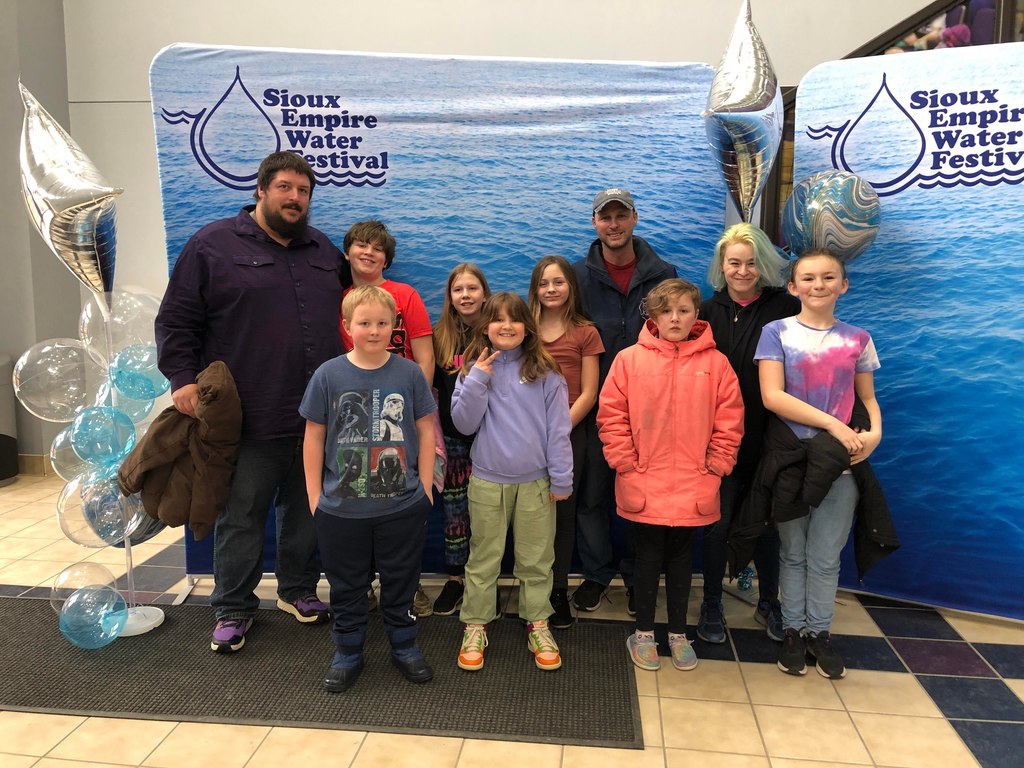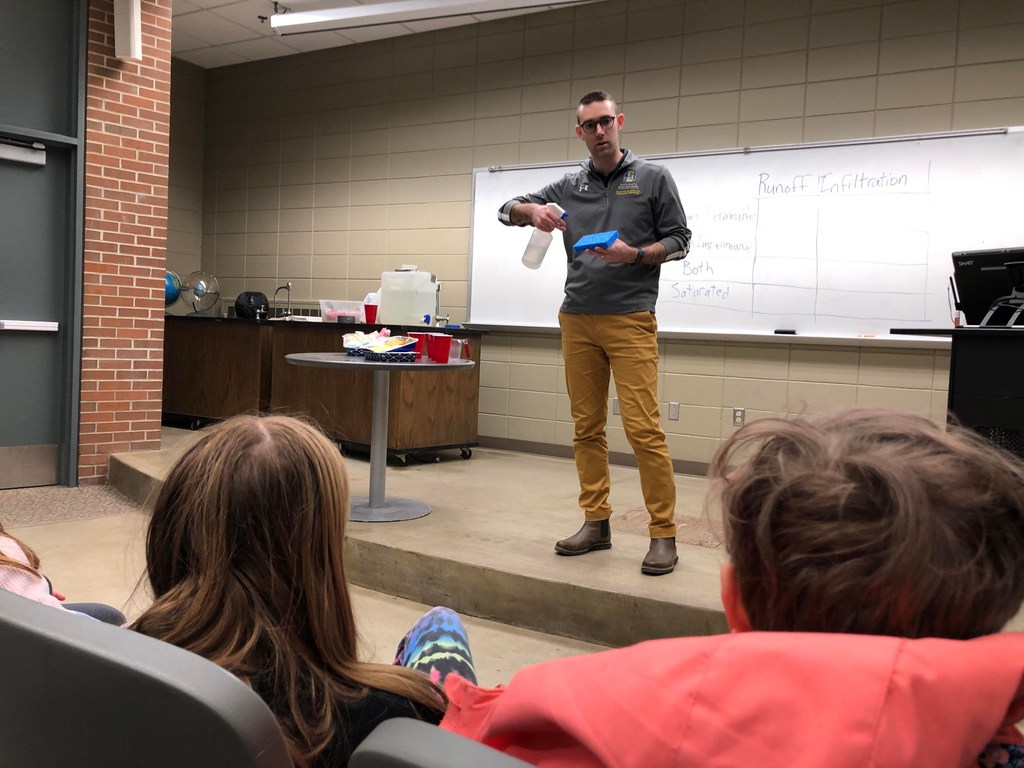 Some of the 5th grade boys made a city during free time today! So creative!!
The Marion School District will be hosting Drivers Education Class on June 6th- June 9th, the driving portion will be set up the first day of class. Your student must be 13 years old by December 1, 2023. Student that are 14 years old or older before class starts will have preference. Drivers Education will have a max of 20 students. Class is $310 with a down payment of $150 paid prior to April 1st. The link will take you to the Drivers Education sign up form. If you have any questions please contact Amanda Feilmeier at 605-648-3615 ext. 0 or email her at
amanda.feilmeier@k12.sd.us
.
https://5il.co/1q9s1