​​Good morning, Marion Parents, To access your students Report Cards log into your Parent Portal. Select your student, then to documents on the left side of the screen. Once in Documents select Semester, you will get an option to download or print. If you are having difficulties please contact the Main Office Monday-Friday 8am-4pm at 605-648-3615 ext.0. Thank you, Amanda Feilmeier

The Freeman Academy/Marion Bearcats had a successful three days at the South Dakota State Track meet at Howard Wood Field in Sioux Falls on May 25-27. Final results are as follows: Boys 4x800 Relay - 8th Place, 8:39.52 (Finley McConniel , Seth Balzer, Jackson Donlan, Tavin Schroeder) Boys 4x200 Relay - 7th Place, 1:34.84 (Liam Ortman, Maddox Kihne, Karter Weber, Keaton Preheim) Girls 4x800 Relay - 16 Place, 10:48.35 (Karley Luke, Estelle Waltner, Sieta Wiersema, Jada Koerner) Boys 3200 Run - Tavin Schroeder - 2nd Place, 10:02.58 and Finley McConniel - 8th Place, 10:25.97. Girls 800 Run - Jada Koerner - 7th Place, 2:23.23, Estelle Waltner - 9th Place, 2:24.67. Boys Medley Relay - 14th Place, 3:53.38 (Maddox Kihne, Karter Weber, Liam Ortman, Tavin Schroeder) Girls Medley Relay - 8th Place, 4:30.93 (Alivea Weber, Elizabeth Piehl, Estelle Waltner, Jada Koerner) Boys 4x400 Relay - 14th Place, 3:42.48 (Liam Ortman, Jackson Donlan, Karter Weber, Keaton Preheim) Boys 4x100 Relay - 18 Place, 47.10 (Dominic Sperling, Liam Ortman, Maddox Kihne, Karter Weber) Boys 100 Dash - Keaton Preheim - 6th Place, 11.26 Boys 200 Dash - Keaton Preheim - 8th Place, 24.16 Girls 1600 Run - Jada Koerner - 5th Place, 5:24.25 Boys 1600 Run - Tavin Schroeder - 3rd Place, 4:41.53, Finley McConniel - 15 Place, 4:52.64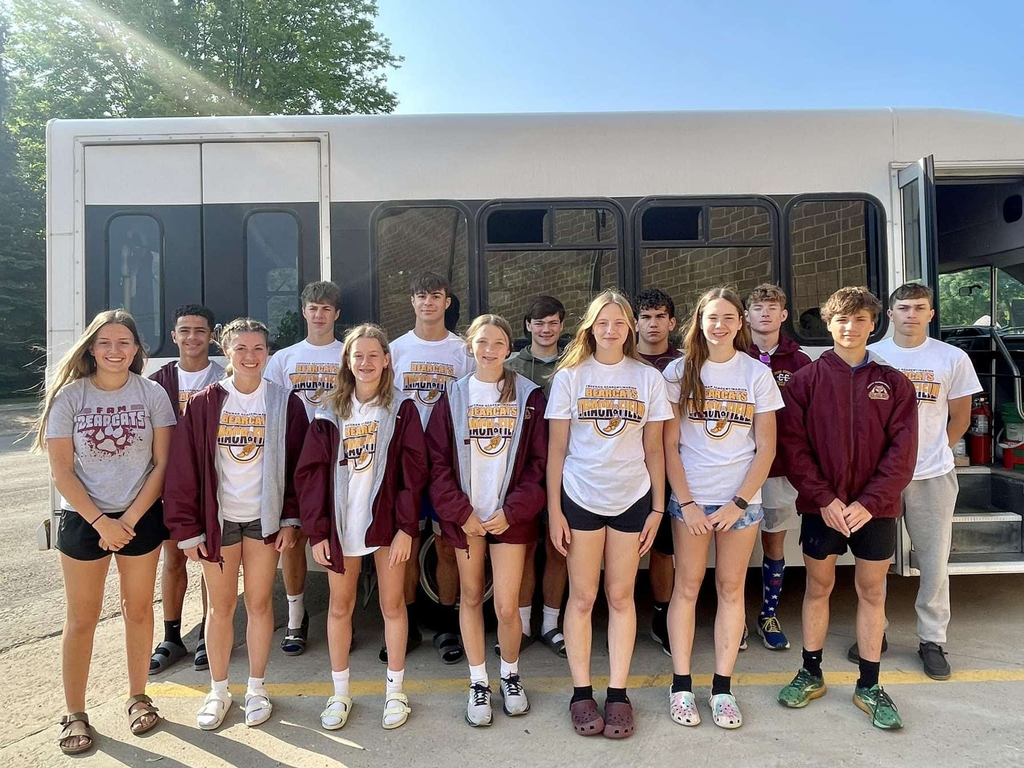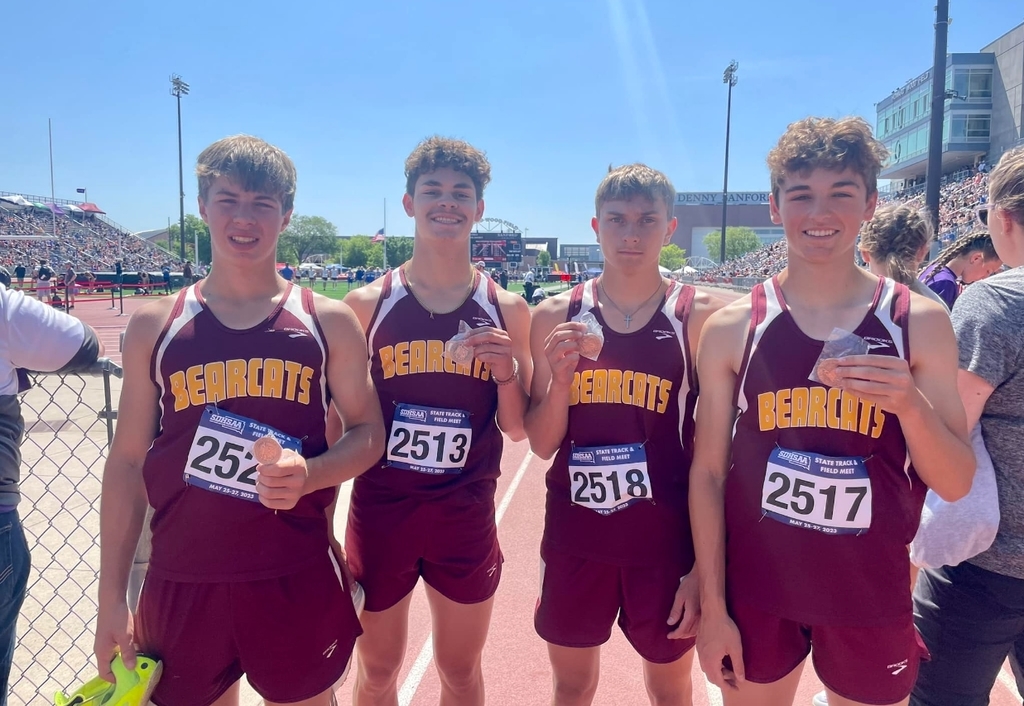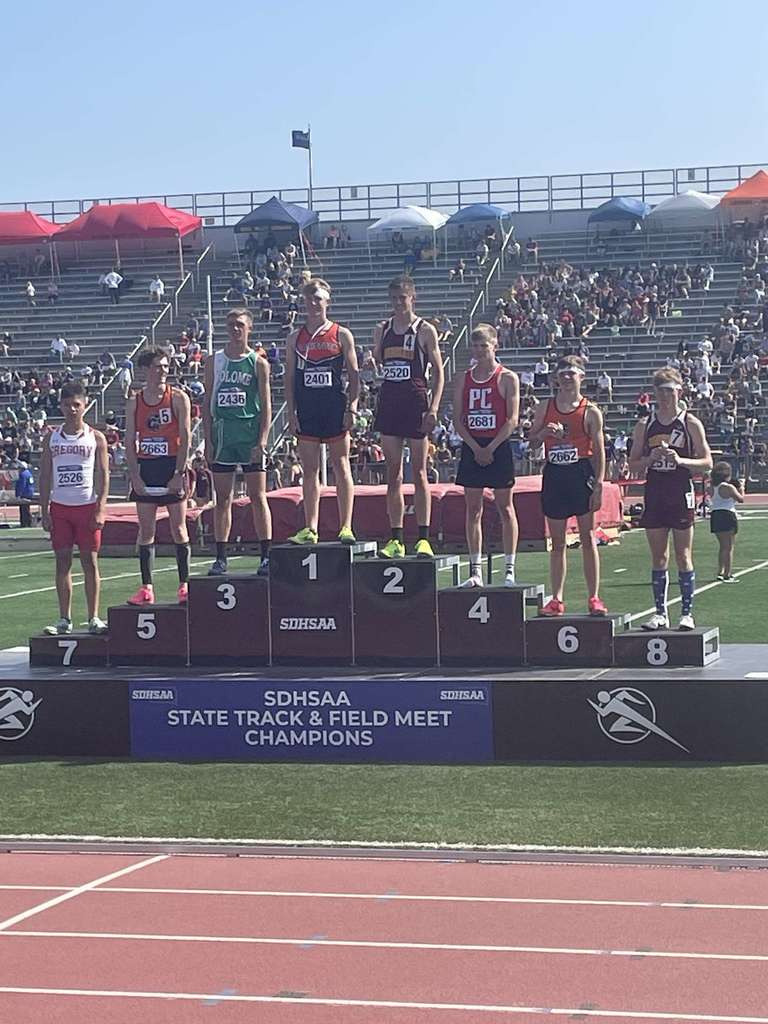 If these are your students water bottles please come pick them up. They are in the entry way of the school.
Marion and FA Bearcats: For kids going into grades 1st-6th in the fall. Please get your registration forms in. Copies were sent home from school. If you need anther one contact the Main office of the school at 605-648-3615 ext.0. Deadline for shirt order is June 30th. Please click on the link to get to the registration form.
https://5il.co/1v0bo
Kindergarten & 1st Grade explored the Brookings Children's Museum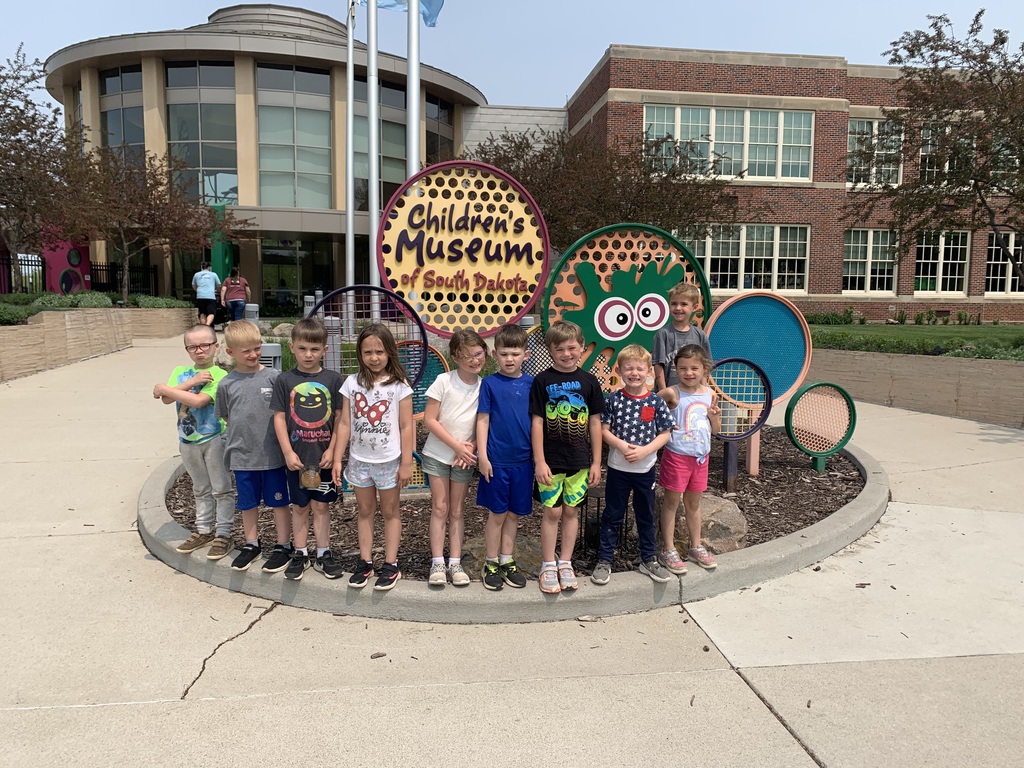 Due to possible sever weather and rain today the Student Council clean up day has been cancelled. There is no rescheduled date at this time.
Our amazing band and vocal music teachers. Mrs. Hentges and Mrs. Preheim after the music concert last night. Great job to the both of you!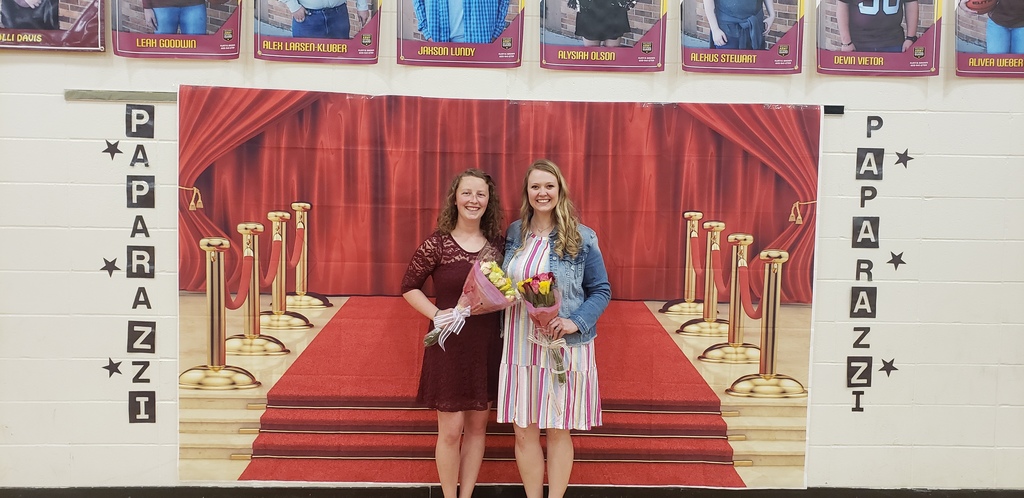 Great job to Mrs. Hentges and Mrs. Preheim, the elementary students, and middle school and high school band. You put on a fantastic concert last night.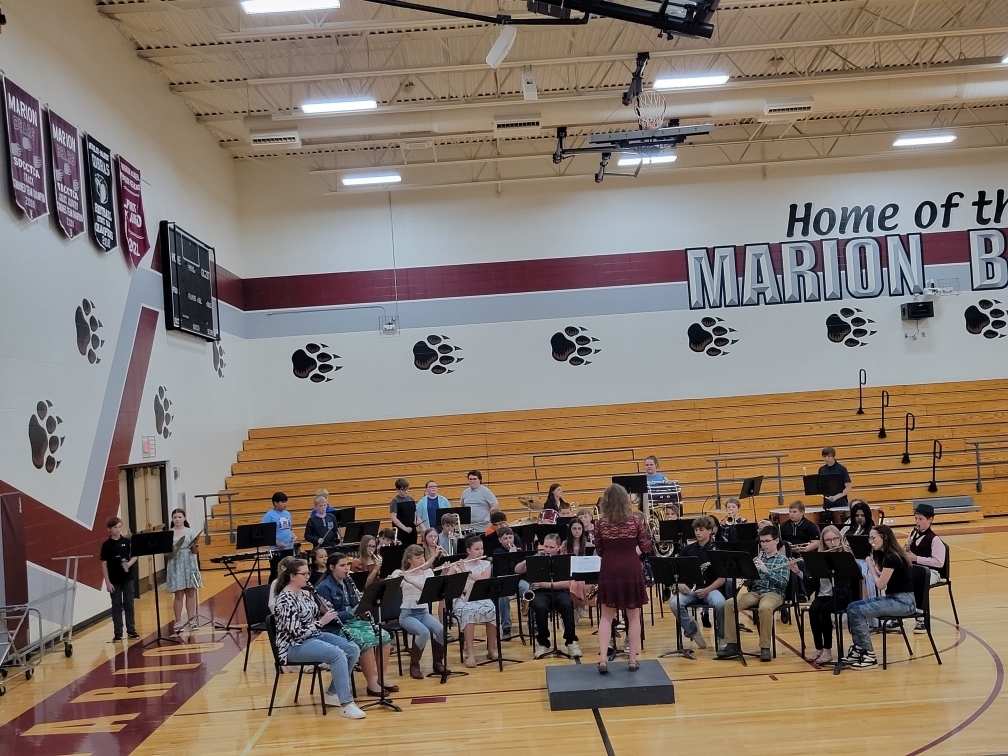 Kindergarten spent the last help day making fairy potions!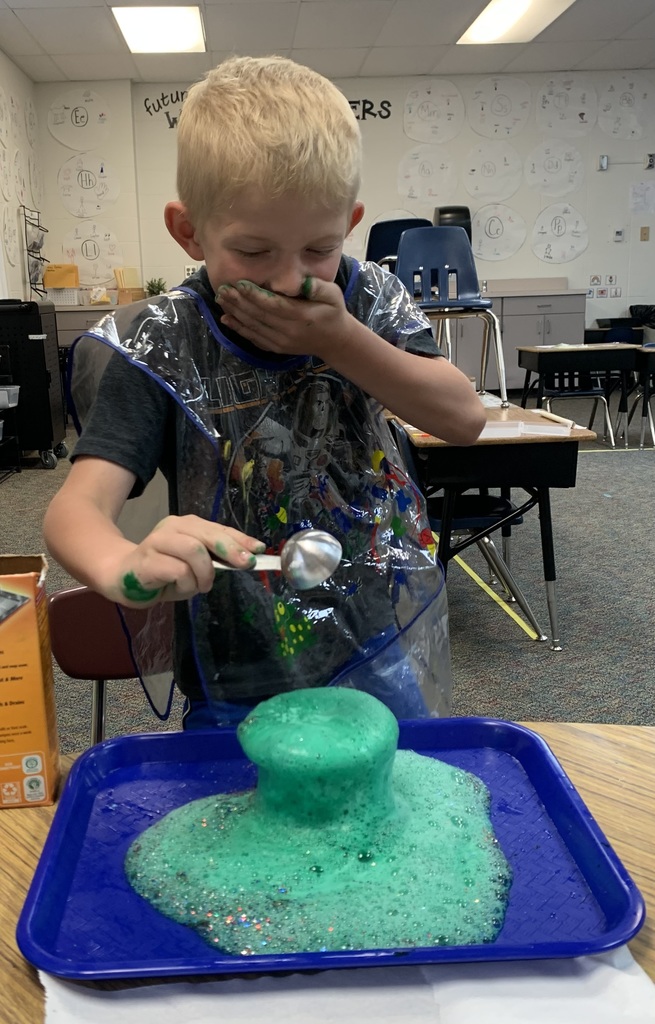 The 4th and 5th graders had a field trip yesterday. They went to the Washington Pavilion where they watched science experiments about Newtons 3 Laws. They also viewed the visual arts exhibits at the Pavilion. Then they stopped at Sertoma Park.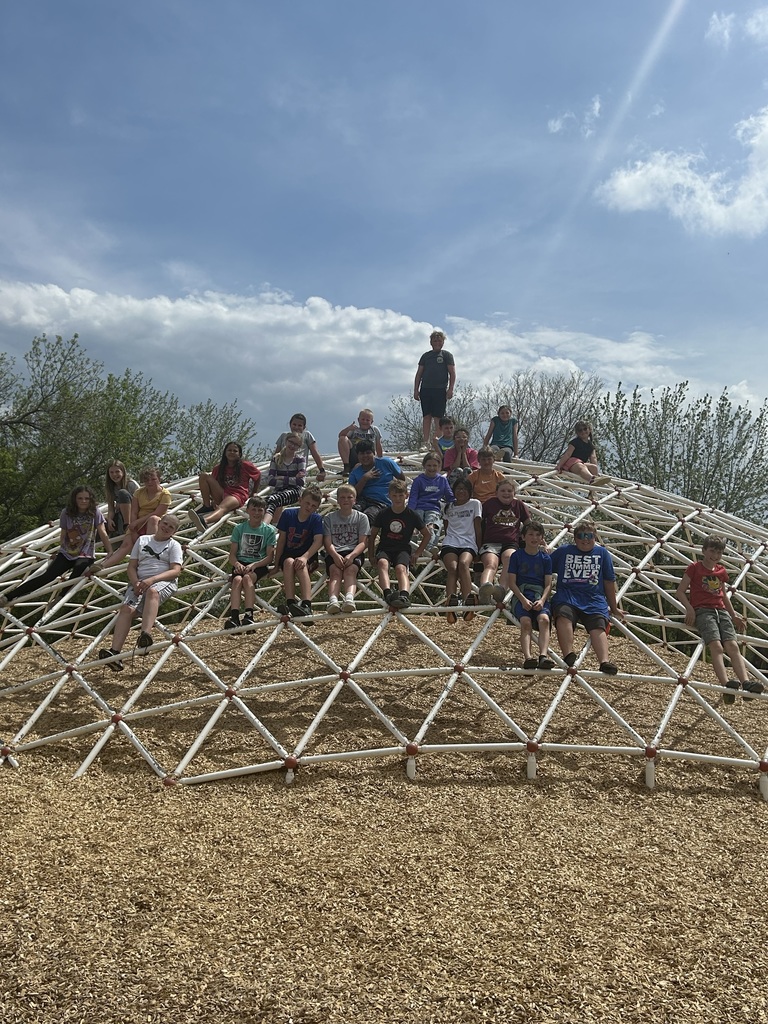 2022-23 Yearbooks are on sale. The books will be ready in August. The cost will be $25 and due at time of pick up. Please contact Denise Arbach or Denise Pekron to reserve your copy.
denise.arbach@k22.sd.us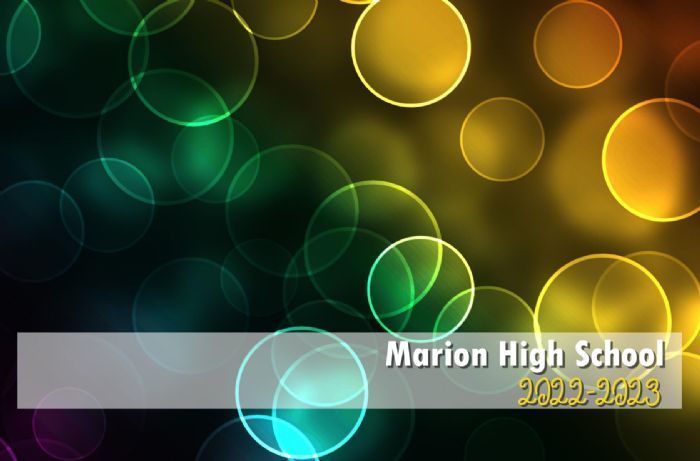 Junior High Track practice has been cancelled for today 05/09/2023.
Beresford has CANCELLED the JV softball game for tomorrow (05/09/2023). We will play 1- 7 inning Varsity game at 4pm in Beresford.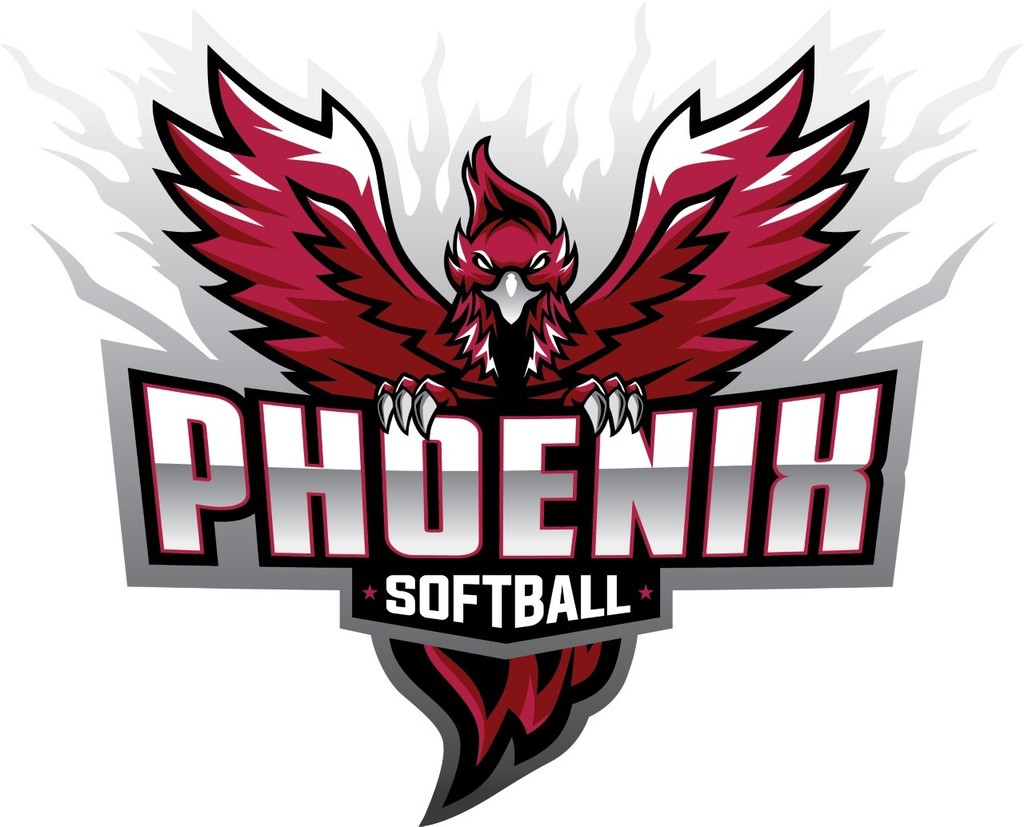 It's Concert Week!! See the attached poster and reach out with any questions! Can't wait to see you there!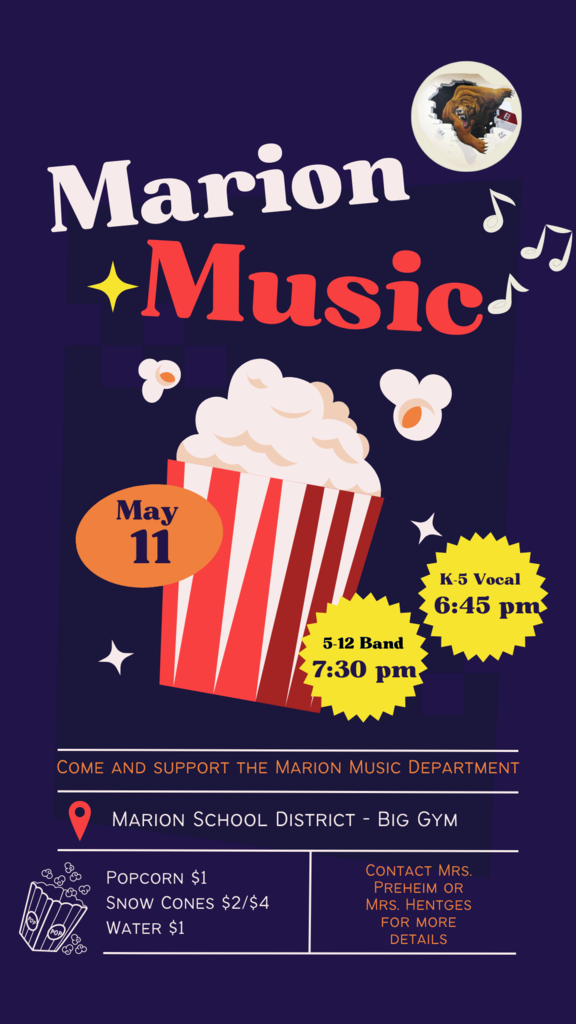 Marion Public School's performance of All Shook Up - May 4 and 5, 2023.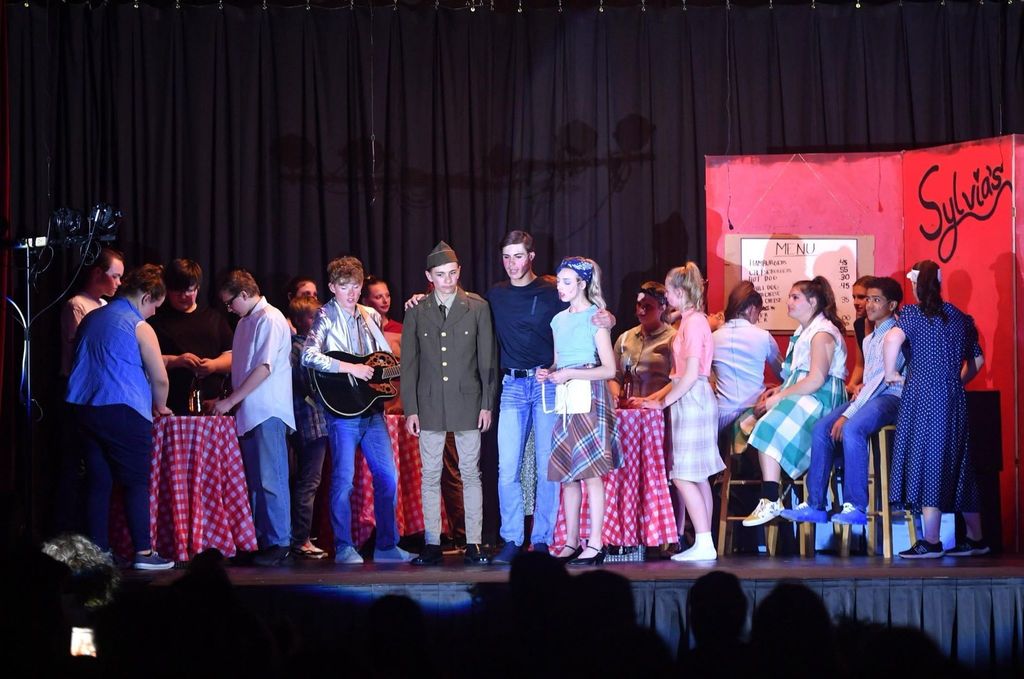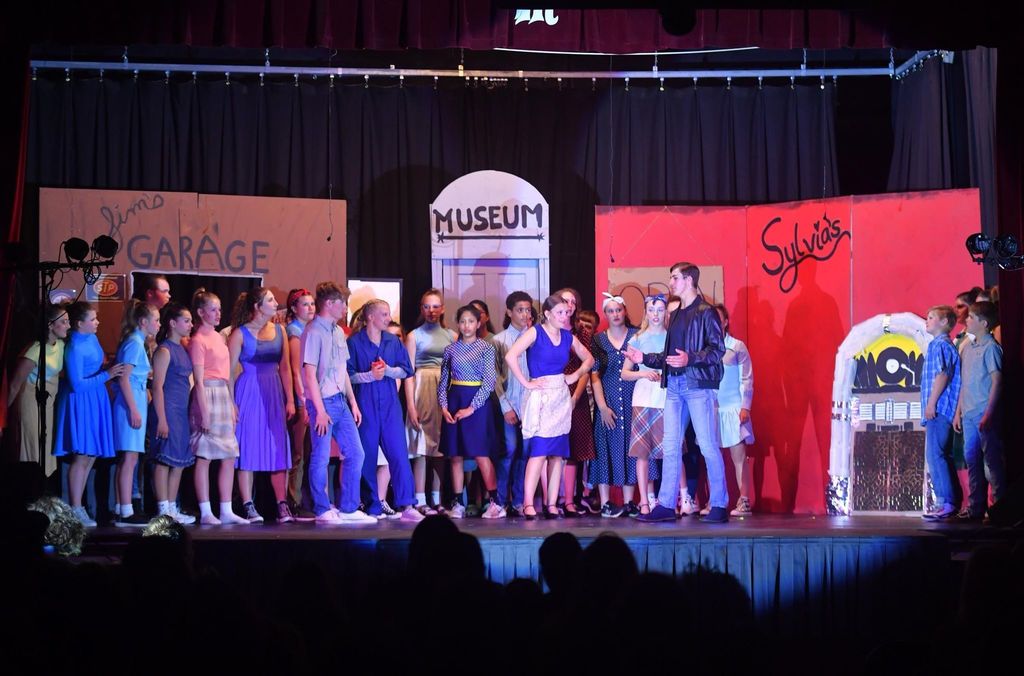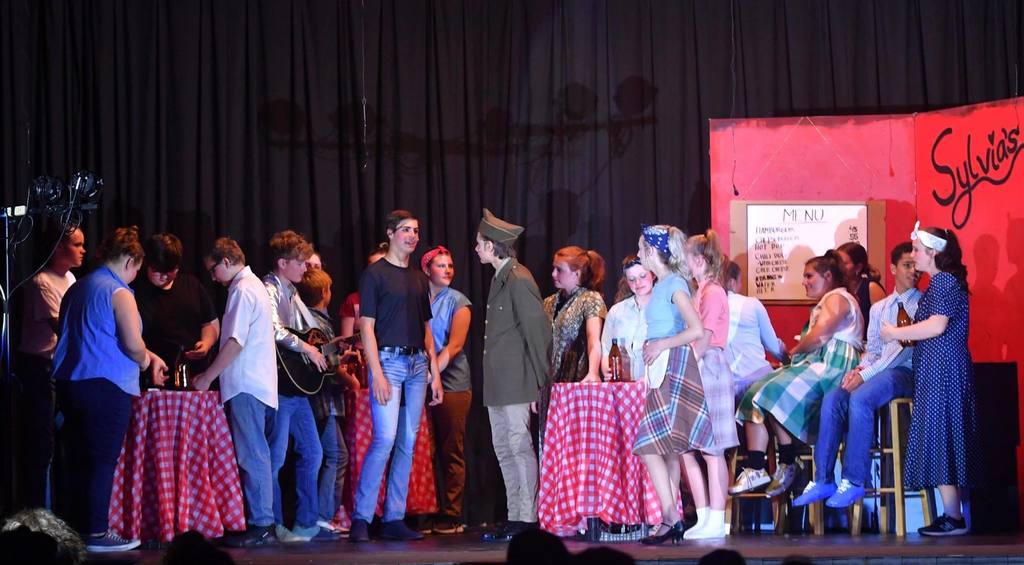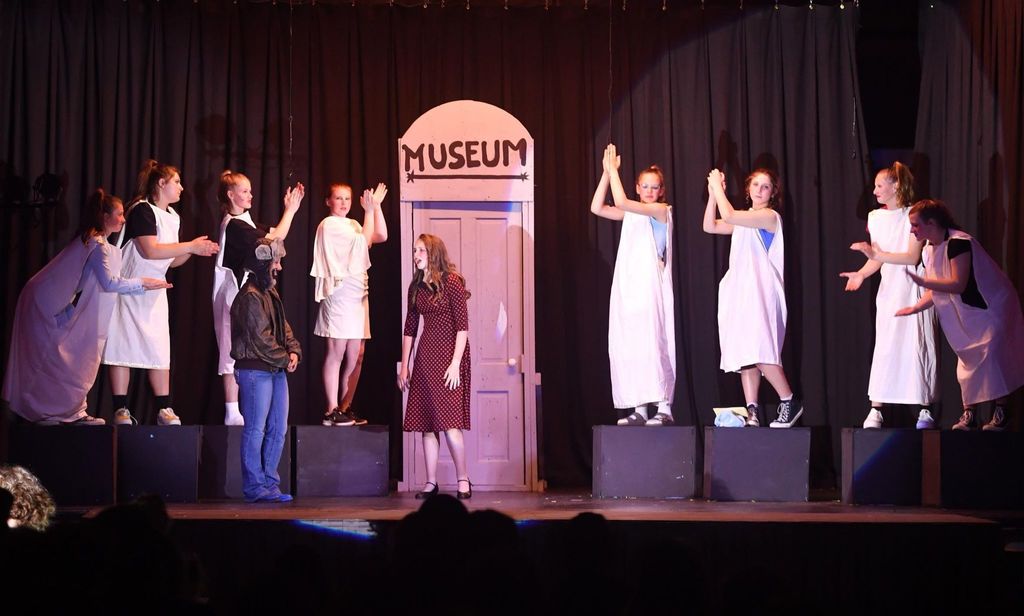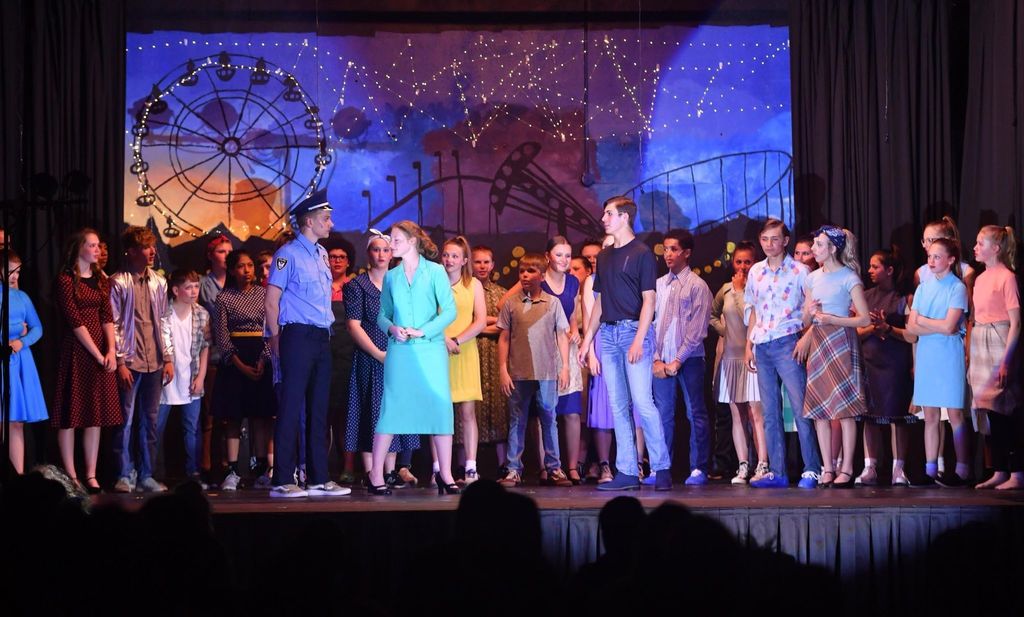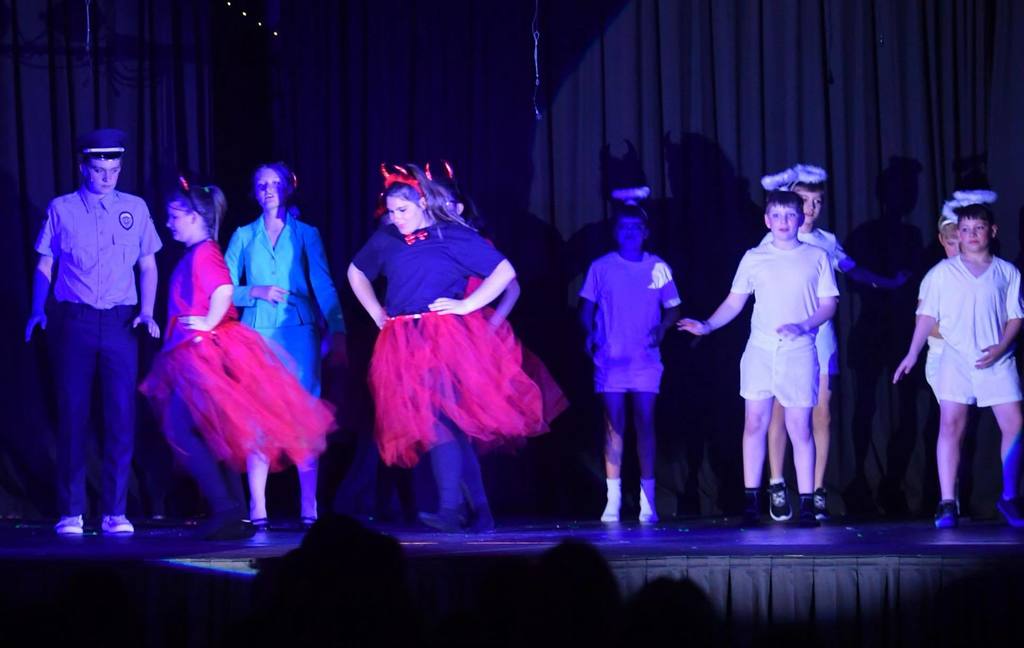 The kitchen crew hosted "Picnic in the Park" today. The weather was perfect for a picnic. I'd say the kids enjoyed it.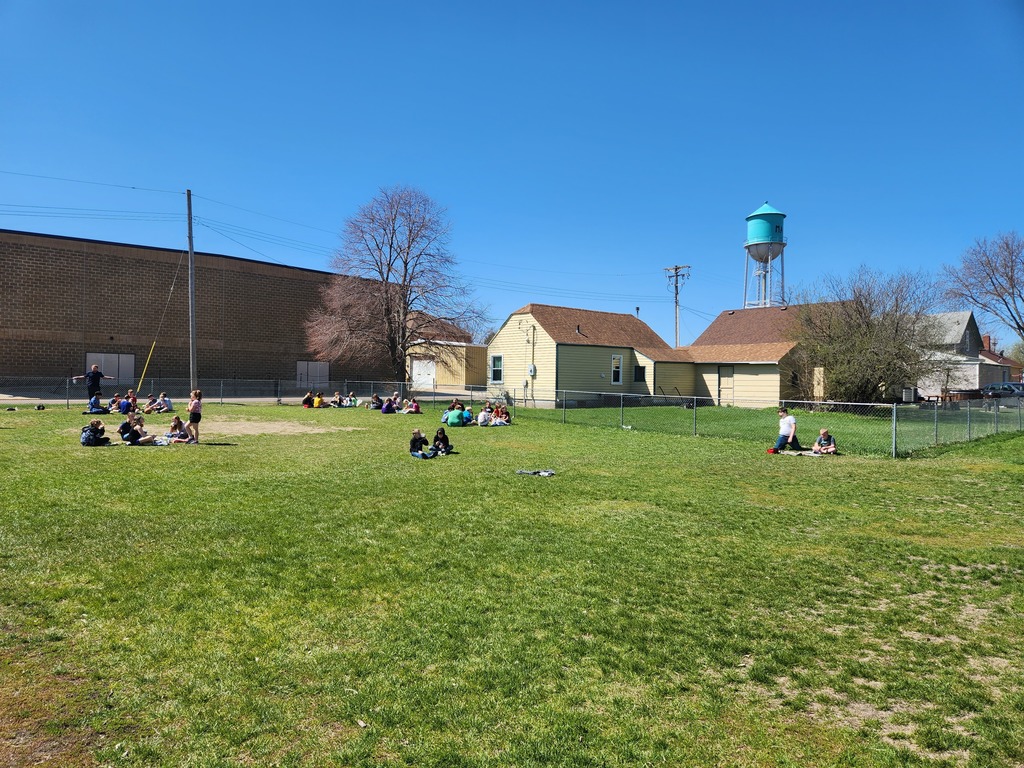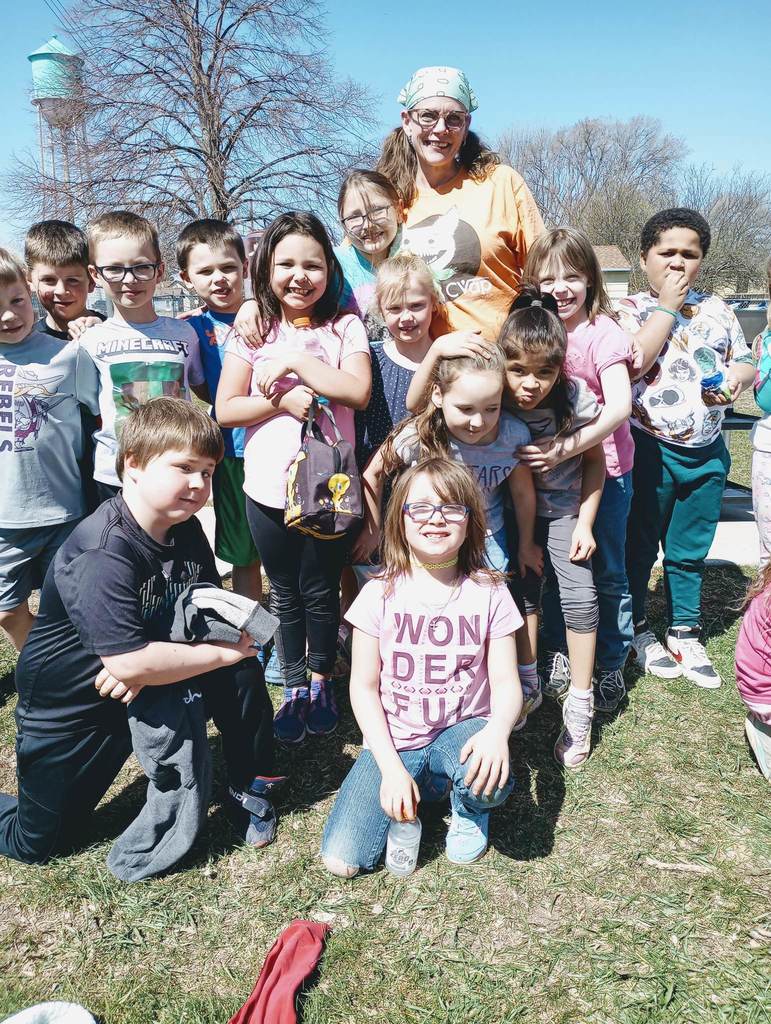 The Marion School Summer Bear Care program still has openings. If you are interested please fill out the attached document and return to the Main Office of the school. If you have any questions please contact Amanda Groth by email at
Amanda.Groth@k12.sd.us
or call/text her at 605-999-7708.
https://5il.co/1r6bb
Congratulations to the Marion High School National Honor Society!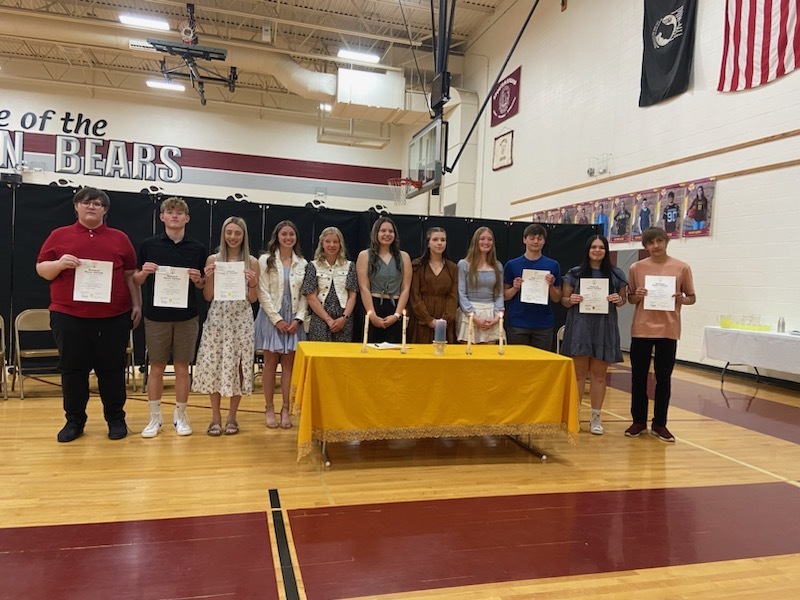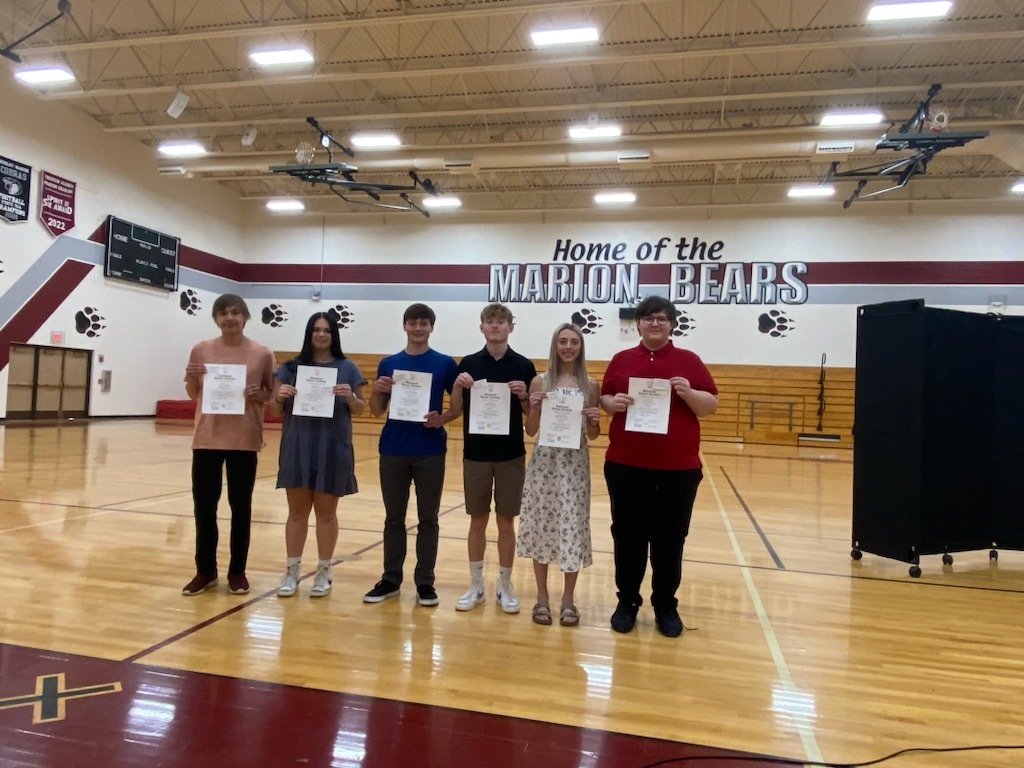 The Marion Student Council is hosting a Marion community clean up. We will be collecting trash around our town on May 13th 2:00pm-4:00pm. We are looking for some adult volunteers, if you are interested please contact Amanda Feilmeier by email at
amanda.feilmeier@k12.sd.us
or call the Main Office at the School 605-648-3615 ext.0.