Please see the image regarding Kindergarten Round up.
SAI and BAA is a 5-day immersive experience for high school students to explore the business world. The students will have a chance work on business projects or case studies and learn more about careers in the business field. The students will have the opportunities to stay in the Coyote Village Dorms on the USD Vermillion campus and experience the Muenster University Center Campus Dining Hall. Throughout the week, the students will have a chance to meet different professionals in the Accounting & Analytics Industry. There will also be many fun activities throughout the camp such as movies, game nights, and so much more. This is the perfect opportunity for those who have an interest in business and want to kick-start their career. No prior business knowledge is needed! The camps are available to 9th-12th grade students. Students will also receive One College Credit for participating in the camps. The camp fee is $100. This will include housing, dining, one college credit, and all activities. Fee Waivers may be available upon request. Business Analytics Adventure – July 9-13, 2023 Take your business analytics skills to the next level and join the learning and fun this summer! Learn real-world business analytics from industry leaders and experience business projects at the Elite USD Ellis Finance and Analytics Lab. Gain business analytics experience outside of the classroom: · Evaluate basic business analytics processes · Develop potential project plans · Tour companies & speak with leaders in Sioux Falls · Engage in fun activities such as a movie at the Vermillion theater and games at the USD Esports Area Summer Accounting Institute – July 9-13, 2023 Explore the field of accounting with peers and mentors! Learn more about accounting careers from USD faculty and staff and network with professionals in the region. Gain accounting experience outside of the classroom: · Explore the field of accounting · Have a chance to win a Beacom School of Business Scholarship · Meet other students from around the region Registration closes May 26, 2023. Please reach out to
Emma.Groninger@usd.edu
if you have any questions.
Last week the elementary collected food for CFC. The class that collected the most and won a pizza party was the 1st Grade class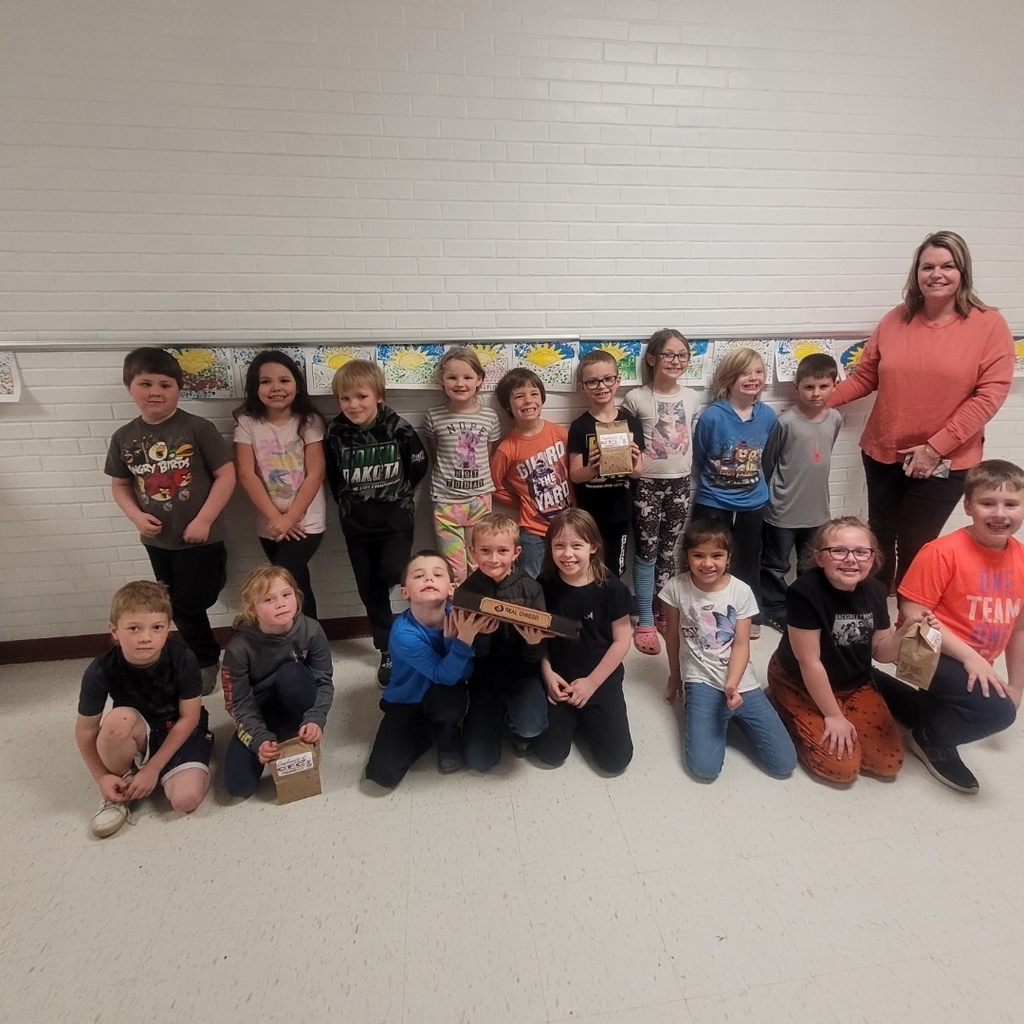 Tomorrows Junior High track meet scheduled at Bridgewater has been postponed to May 12th.
Track and Golf Meets have been cancelled for today
Good morning! The schedule for the public Senior Presentations today is as follows! We hope to see you there: 4:20pm Alivea - Mrs. Timmerman's Room Leah - Music Room 4:40pm Jerris - Mrs. Timmerman's Room Devin- Music Room 5:00pm Molli - Mrs. Timmerman's Room Alex - Music Room 5:20pm Alysiah - Mrs. Timmerman's Room Alexus - Music Room 5:40pm Jaxson - Music Room Judging will begin at 6pm and is closed to the public.
These students are so awesome for going above and beyond on a Saturday! Honor band in Gayville-Volin was a success. Great kids, great music, and hey, even Mrs. Hentges got to play!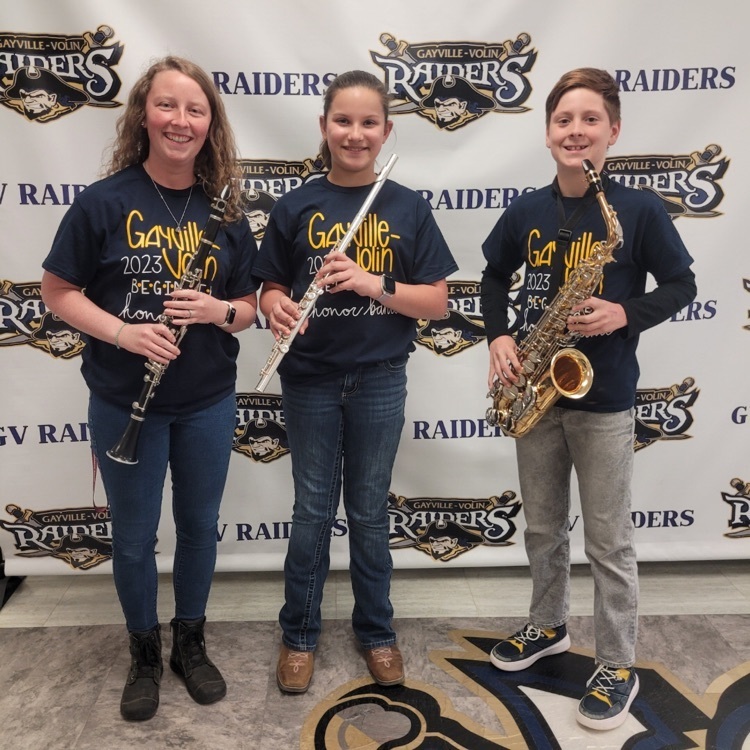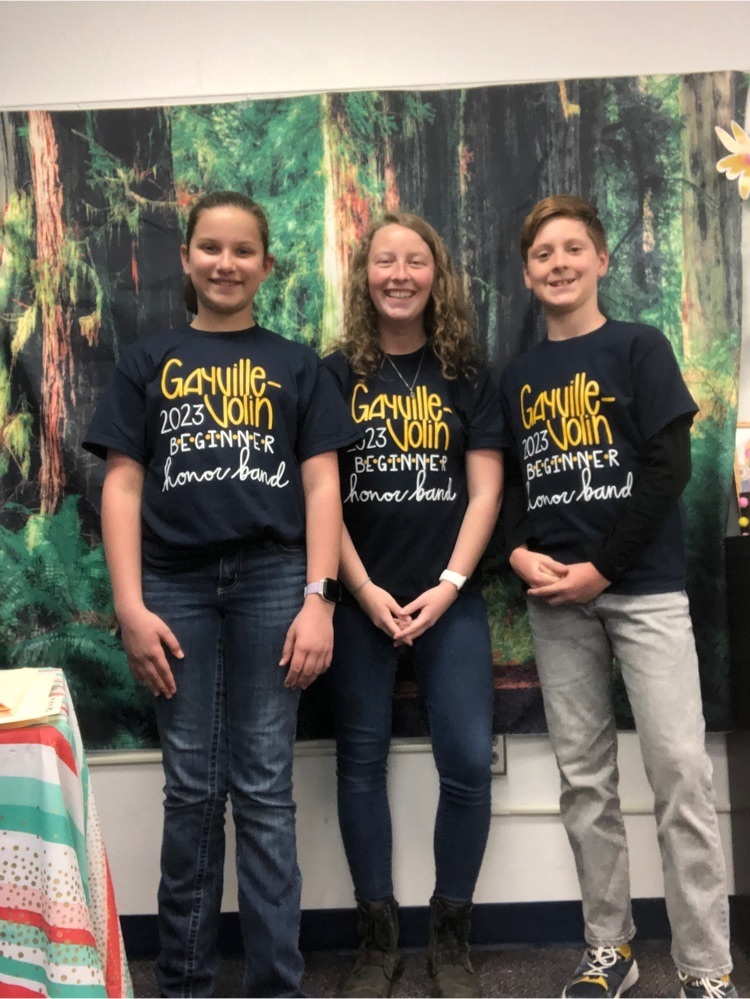 The second and third graders listened to "The Greedy Triangle" and used a variety of materials to change the triangle into different shapes.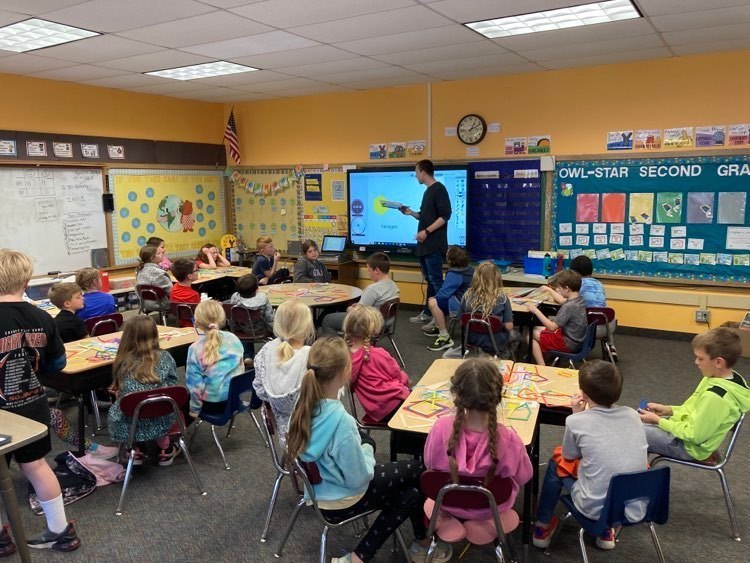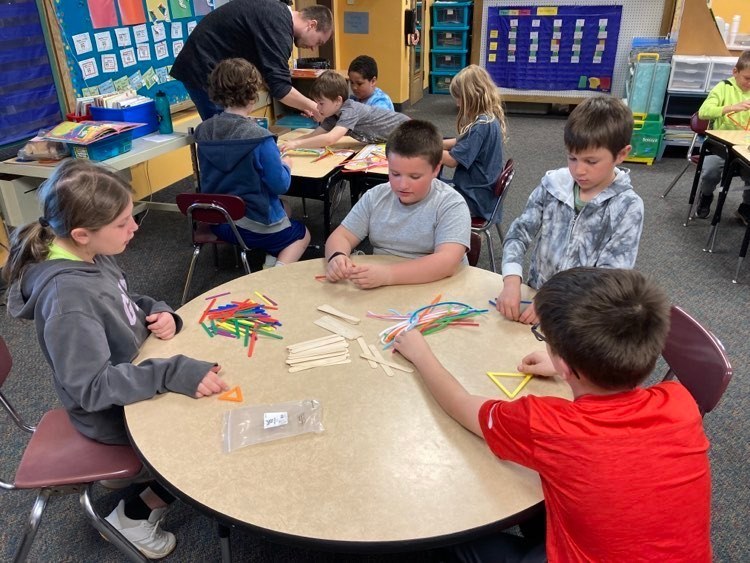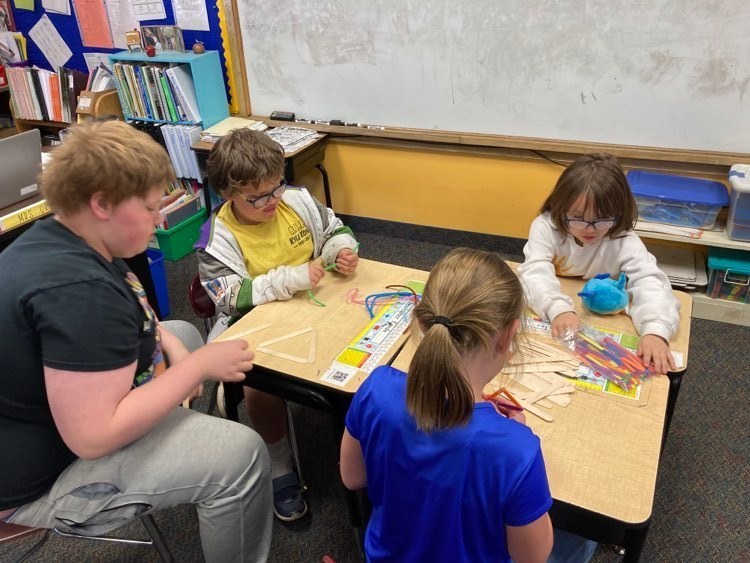 Amazing fruit and veggie bar offered to Marion's PK-12 students, along with a hot entrée, hot vegetable and choice of milk! #noonehungryhere #dontforgetthecroutons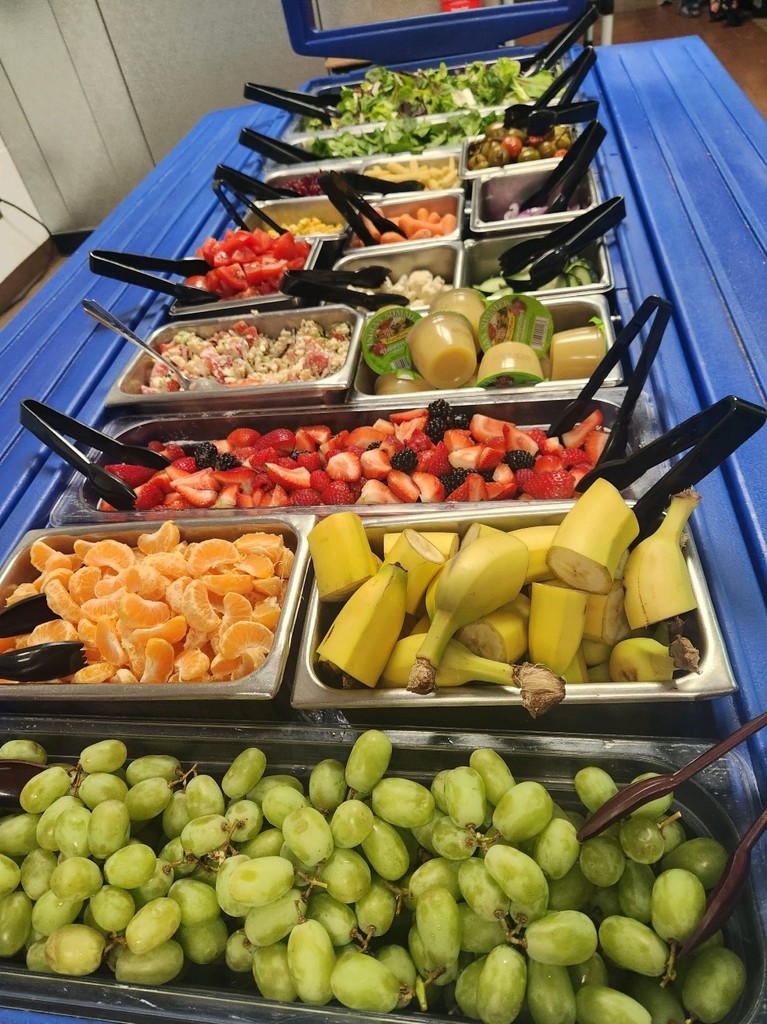 We will be hosting an Academic Awards assembly for students' grades 6th - 12th starting at 11:00 am on May 17th in the new gym. These awards will include FCCLA, Scholarships, Music, Drama, Oral Interpretation, Student Council, etc. Parents are welcome to attend.
The graduating class of 2023 will be presenting their Senior Capstone Projects to the public beginning at 4:15pm on Monday, April 17th. These public presentations act as a dress rehearsal before the students present their project to a panel of local volunteer judges beginning at 5:45pm. The judged presentations are not open to the public at this time. A presentation order will be posted in the next day or so. The Seniors hope you can come see what they've been up to all year!
The Marion School District is accepting applications from students outside of the school district for Drivers Education . The class will be held on Tuesday June 6th through Friday June 9th. The classroom sessions are from 8:00am to 4:30pm. The driving portion will be individually scheduled on the first day of class. Students must be 13 years old by December 1, 2023. The cost for Drivers Education is $310, with a down payment of $150 due by April 15th checks made out to Marion School District with Drivers Education in the memo. There is limited availability. If you are interested in signing your student up, please contact Amanda Feilmeier by phone at 605-648-3615 or email her at
amanda.feilmeier@k12.sd.us
.
A softball game has been added to the Phoenix Softball schedule. Monday April 17th at Freeman. Varsity will play at 5:00 pm with JV following.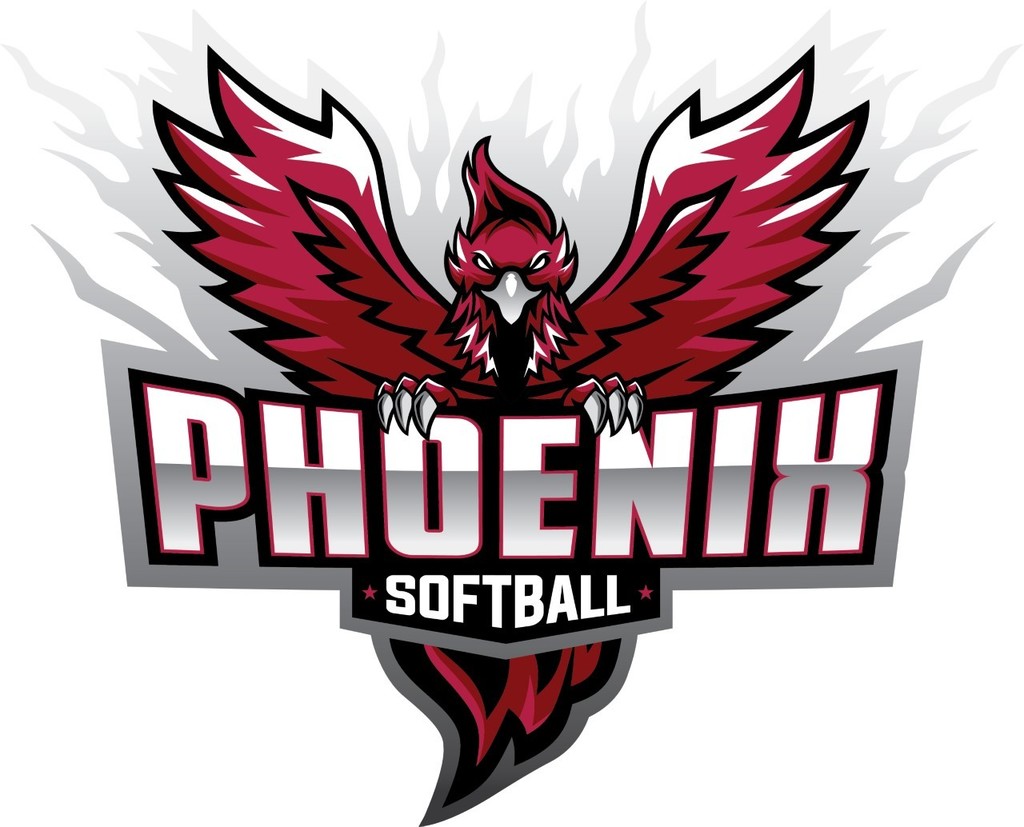 This week we had our 3rd Quarter AR reading parties! Dance parties , Hula Hoop Rock Paper Scissors and cookies!! Keep up your hard work on getting your AR goals!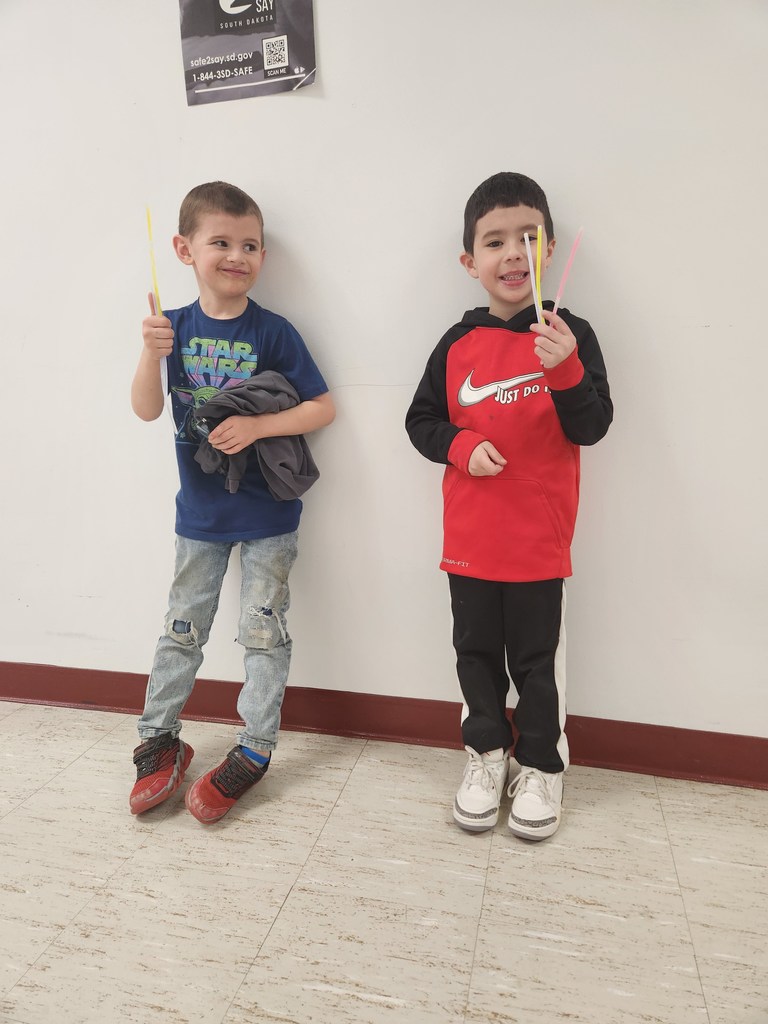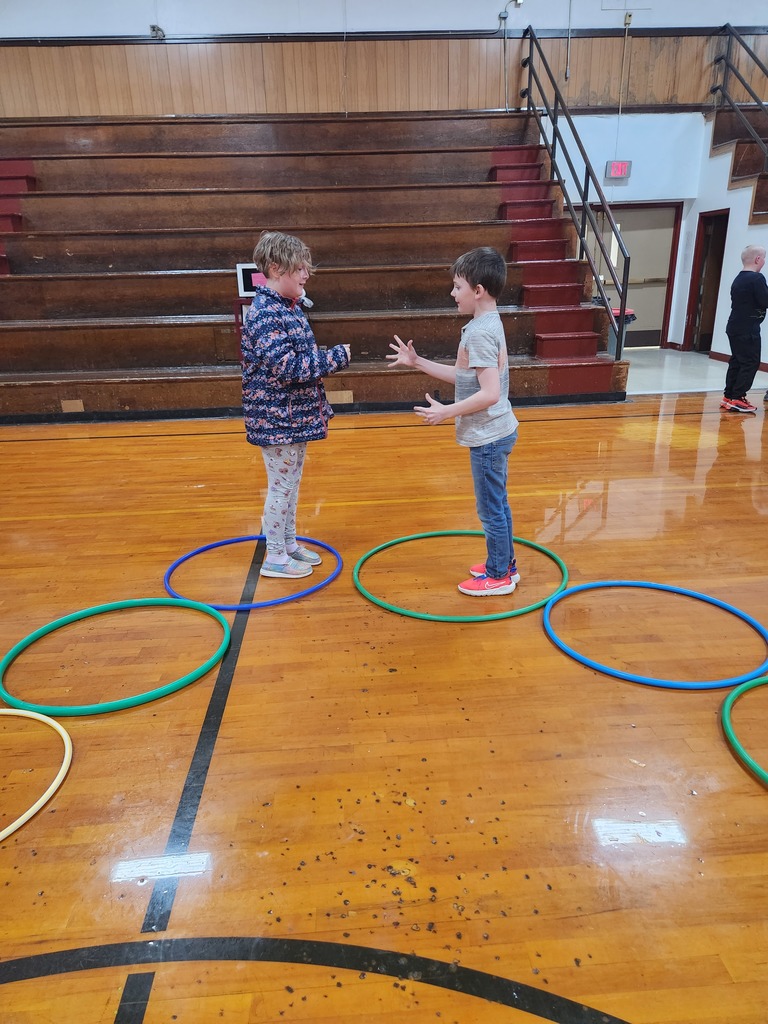 Fifth grade band students went to Tieszen Memorial Home today and had a great time playing for the residents! Great job, 5th grade!

Marion Prom will be held Saturday, April 15. ALL events will be held on Saturday! Please see below for details!
https://5il.co/1reqm
Good afternoon, The softball game scheduled for Monday in Marion, has been moved to Gayville due to field conditions. Varsity will play at 4pm. JV will play after the Varsity game. Player dismissal/leave time from class is TBD.