Good afternoon Marion families. K-12 Christmas concert is on Monday December 5th at 6:45pm-8:15p with intermission from 7:20pm-7:35pm. During intermission there will be treats and refreshments donated by the Marion families. We encourage you to stay the entire concert but if you need to leave at intermission we understand.
Just in time for Christmas, the FA Sophomore class is sponsoring a FAM Bearcat store. Check out the following link. Payment is online. Delivery of the product is expected on December 21.
https://stores.inksoft.com/bearcats
Marion's Kindergarten class checking out the cool Combine! They loved it!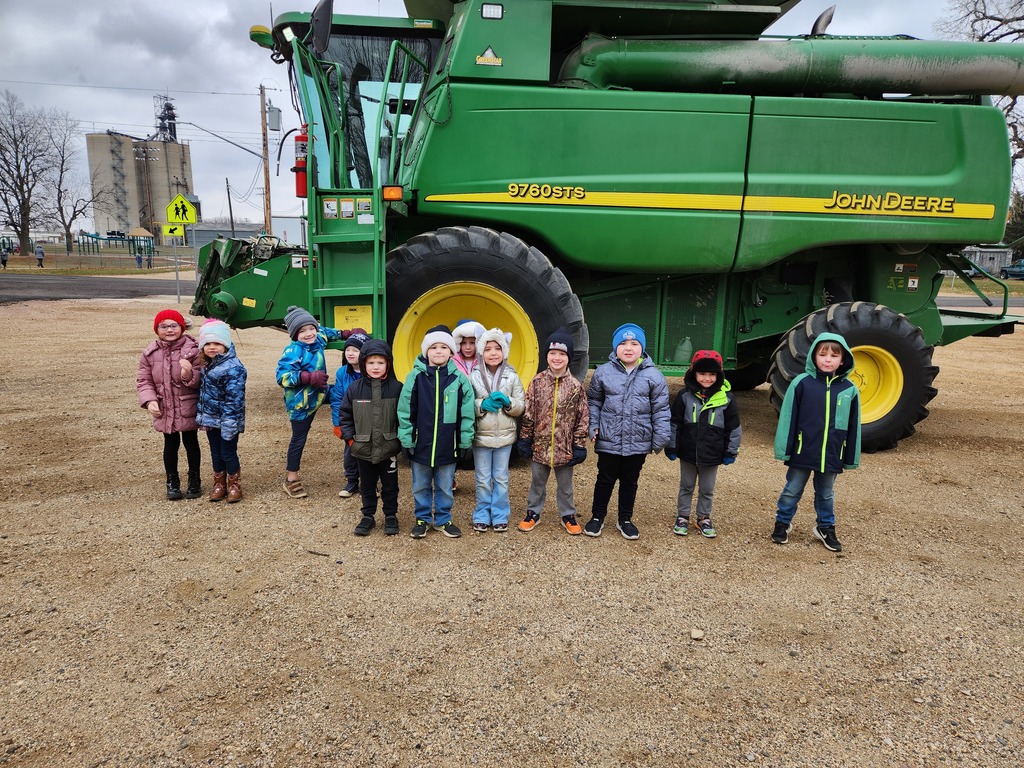 The kitchen staff knocked it out of the park today!! The new item was a success, white chicken chili.....delicious, paired with the colorful and nutritious salad bar. All students have access to a second meal option, a turkey sandwich, and unlimited salad bar with fresh and canned fruit, fresh lettuce salad, spinach, a wide variety of fresh vegetables and pasta salad. No way you are leaving the lunch room hungry! This 4th grader did a great job at assembling a beautiful lunch at the salad bar!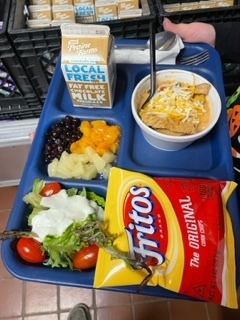 Reminder that tomorrow is picture retake day. If your students needs retakes please send the unwanted packet in with them along with the order form.
Look what the Marion School kitchen made for lunch today, a new favorite chicken and waffles. We have the most beautiful salad bar loaded with fresh fruit, veggies and pasta salads. Thanks ladies.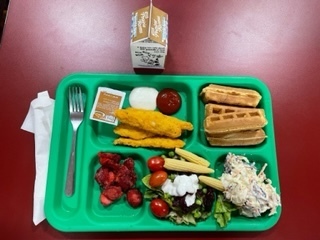 ​All Family with Students involved in Fall Sports (JH Volleyball, Volleyball, Cheer, Football, Soccer and Cross Country) are invited to Fall Sports Banquet. Monday, November 21st at 6:30 pm at the First Church of God Social Hall. Families with Seniors, Sophomores and 7th Graders please bring a salad or dessert. Families with Juniors, Freshmen, and 8th Graders please bring a main dish. Tableware and drinks will be provided. This will be a time to recognize all student athletes that were involved in all fall sports. Coaches will share about the seasons and give out awards. We look forward to seeing everyone there.
The Marion Student Council is raising non perishable food items to be donated to the Turner County Food Pantry on Friday November 18th. If you would like to donate, please send the items with your student or you may bring your donations to the Main Office. Monday 14- Canned goods (veg/fruit) Tuesday 15- Non perishable Breakfast items Wednesday 16- Non perishable Easy meals Thursday 17- Non perishable Snacks
Will be delivered to the Marion School on November 19th. Any questions contact Jen McConniel.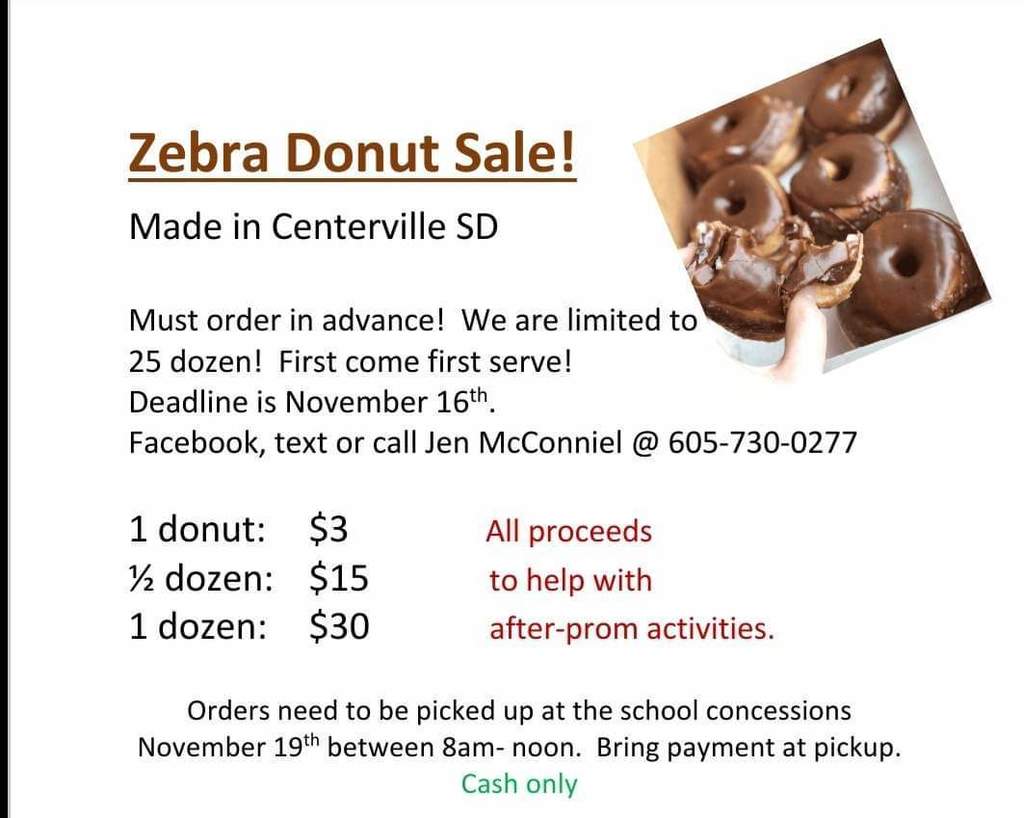 If interested in Basketball Cheerleading, there will be a signup sheet outside the high school office until November 14. You can also text Coach Tasha at (605)351-9129. You must have a Physical completed by the first practice on November 28.
ACT Prep Crash Course For Juniors and Seniors Nov. 28 and Dec. 1 6pm - 7:30pm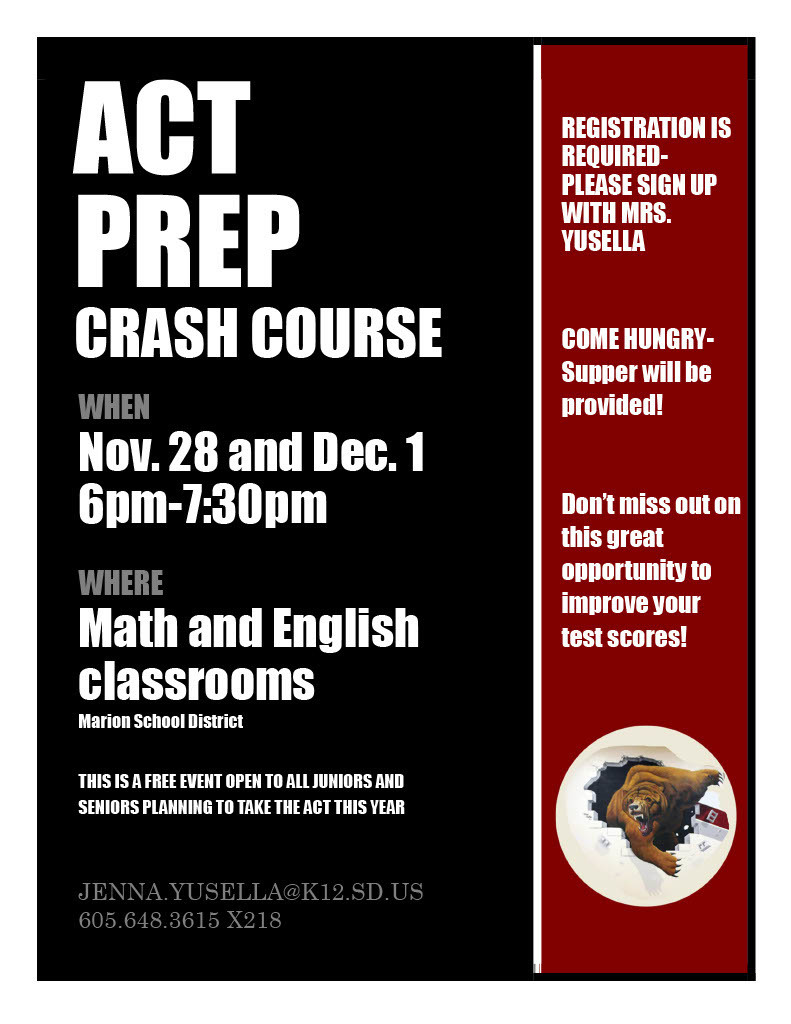 The 6th grade math class took a trip to Donlan's Food Store this week for their unit on unit rate and comparison shopping. They gathered different prices and ounces of items. For example, if they chose ketchup, they had to write down prices and ounces of three different kinds and sizes of ketchup. Students collected information for nine items and calculated which were highest and lowest priced.
Our Middle School Band got to play for the residents of Tieszen Memorial Home on October 26th! We enjoyed playing for them, getting a performance experience under our belts, and can't wait to go back December 14th! Thank you, Tieszen Memorial Home!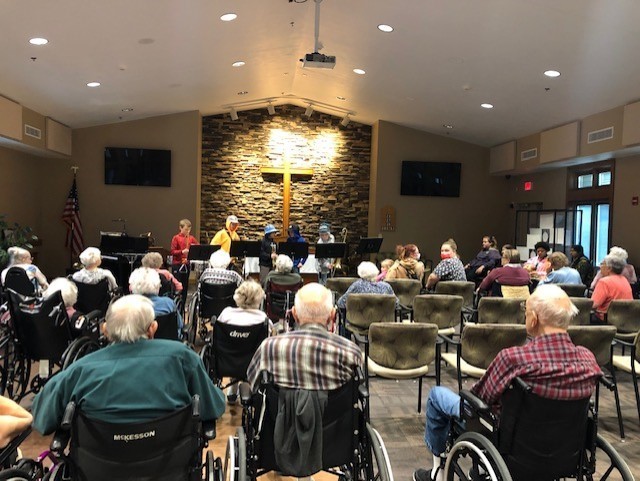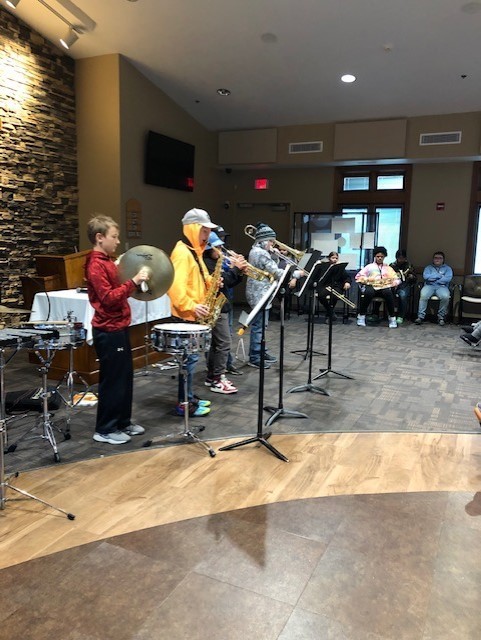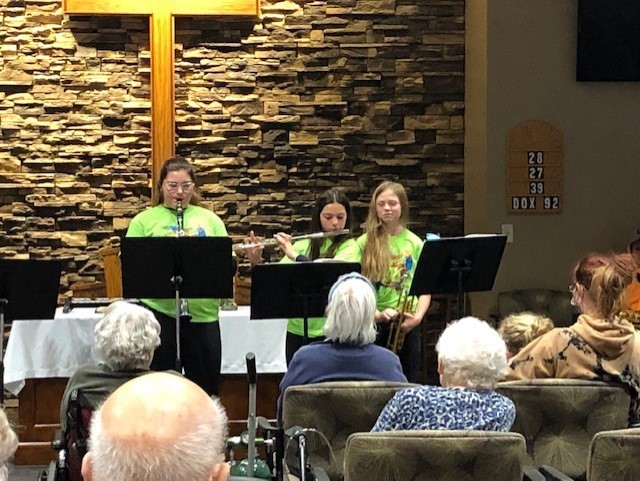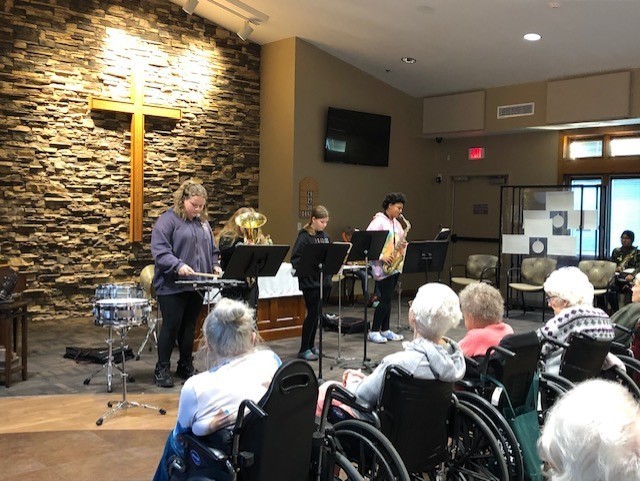 Sophomore Computer I class spent the past week taking apart laptops and putting them back together. The challenge was to have them turn on and allow them to sign into the school's network.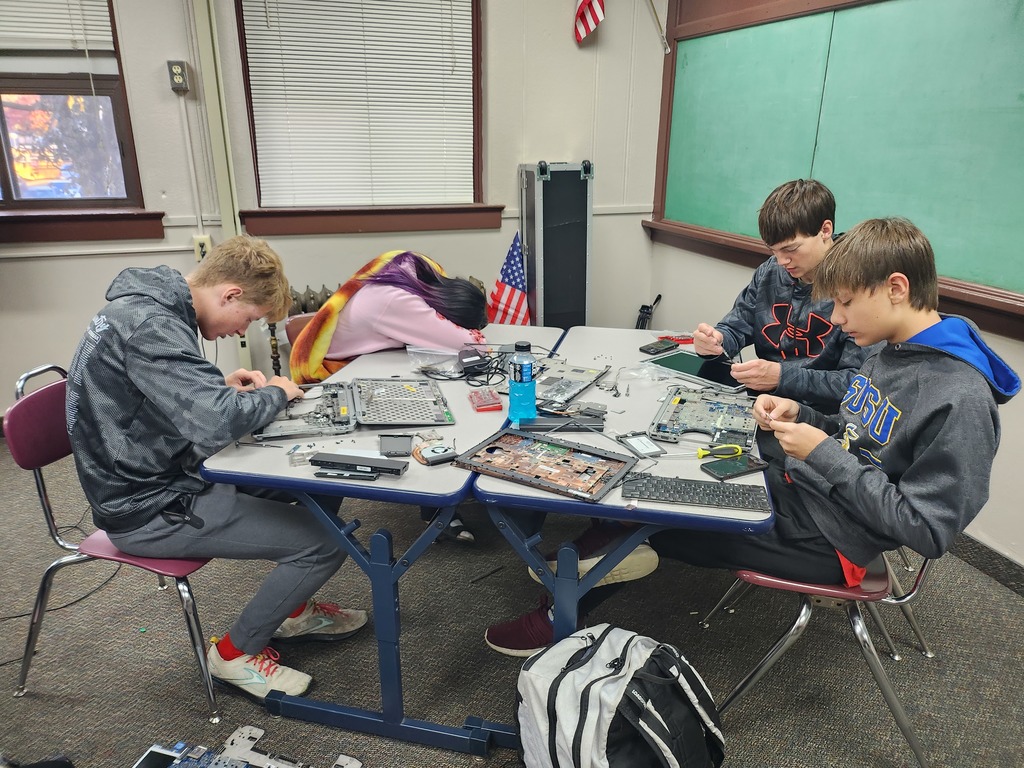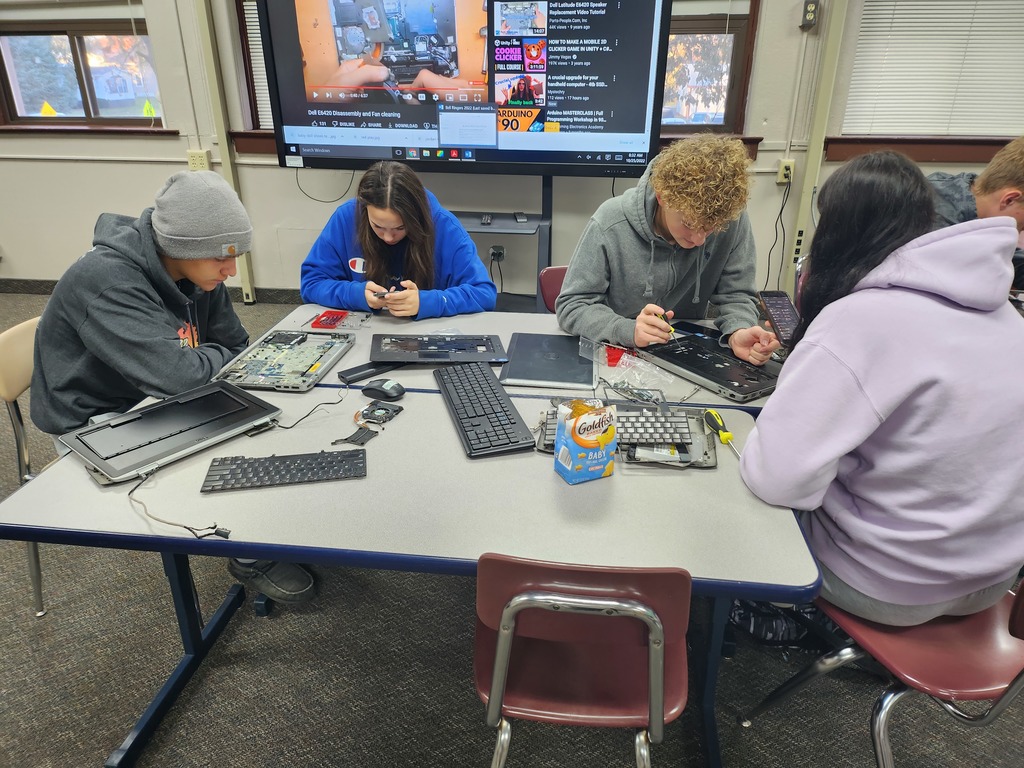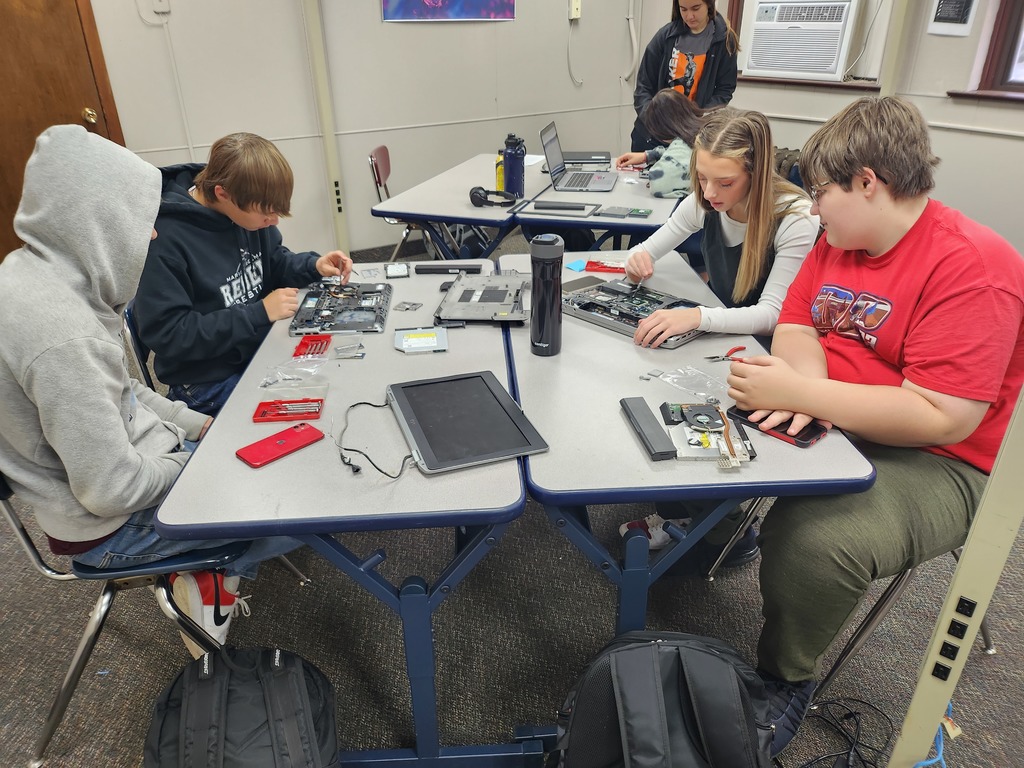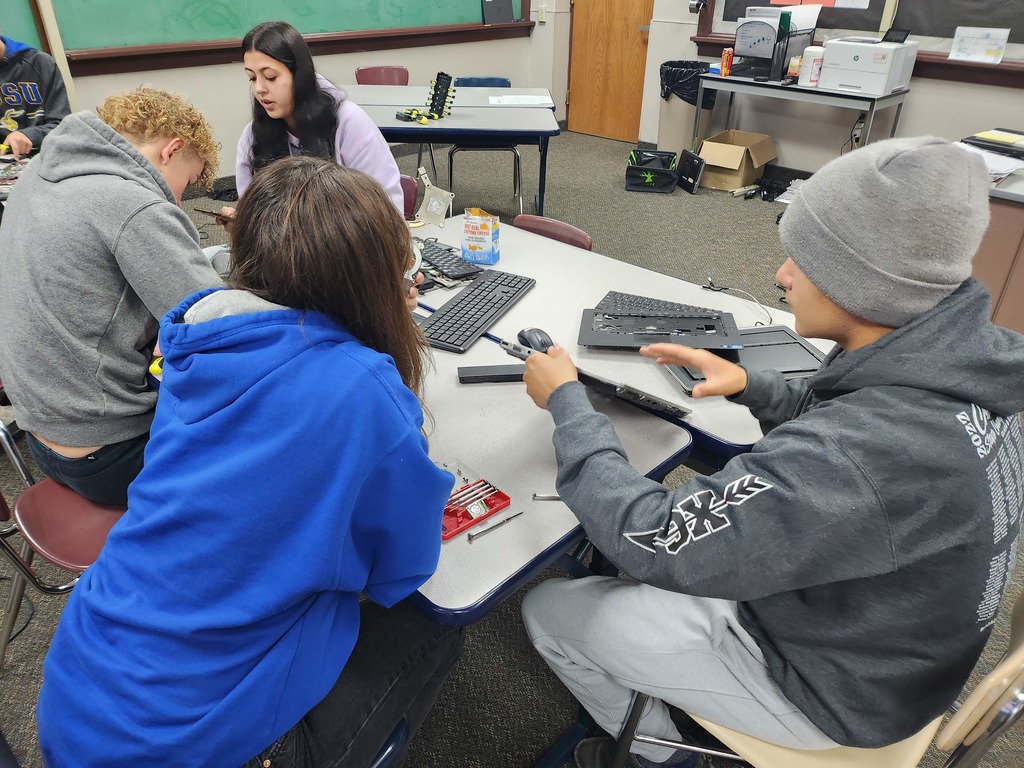 In music class this week students are starting instrument families. They talked about the piano being both string and percussion, and took a look inside!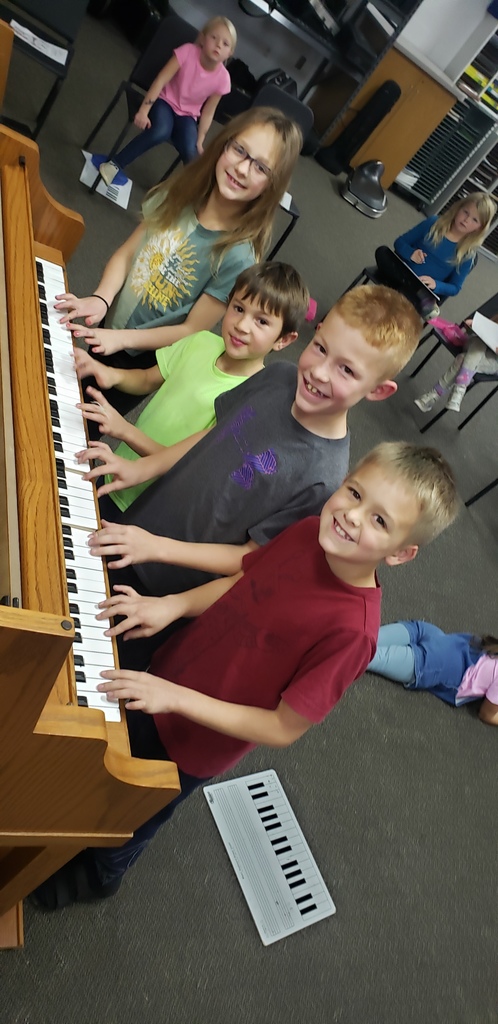 The freshmen having fun learning about Newton's three laws of motion while launching water bottle rockets on this beautiful fall day. The Rocket project is an introduction to the unit on Forces in Ms. Arbach's Physical Science class.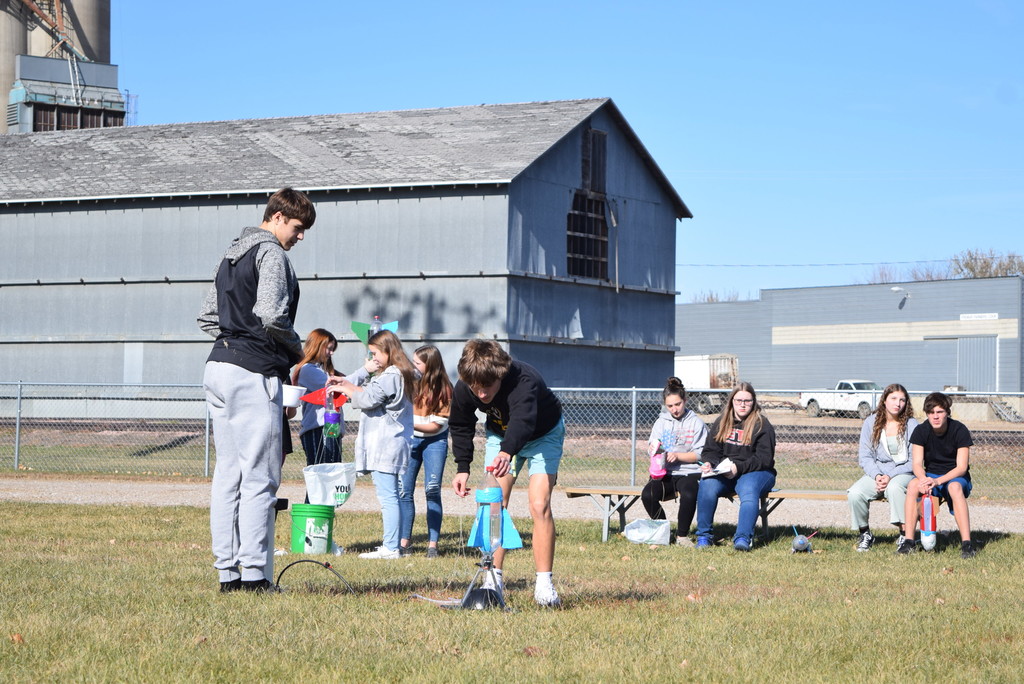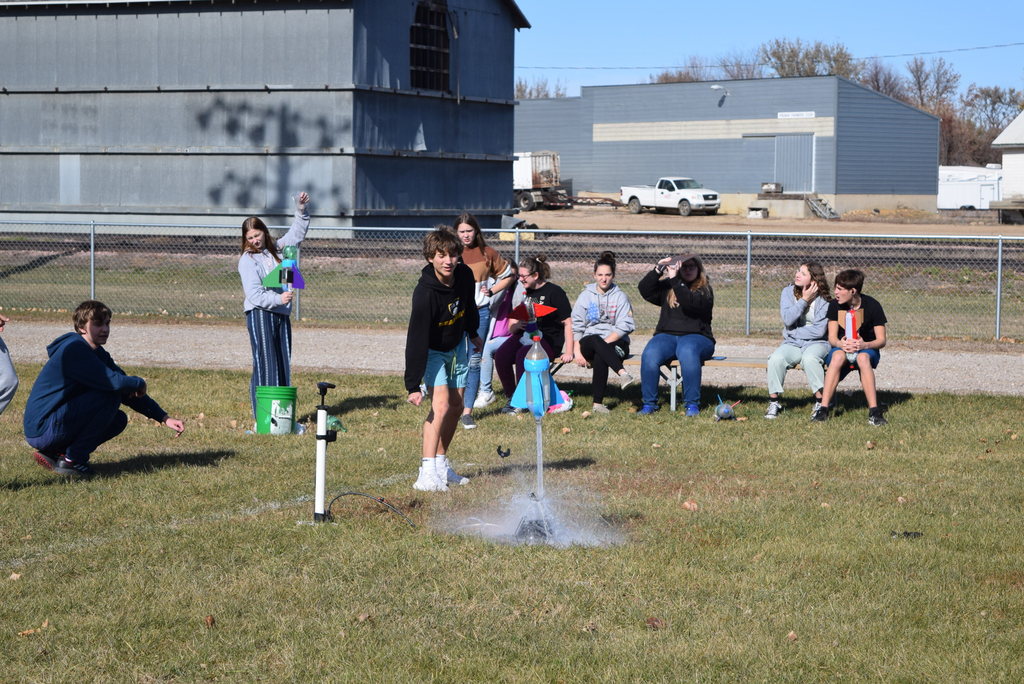 FCCLA's Halloween Weekend Blast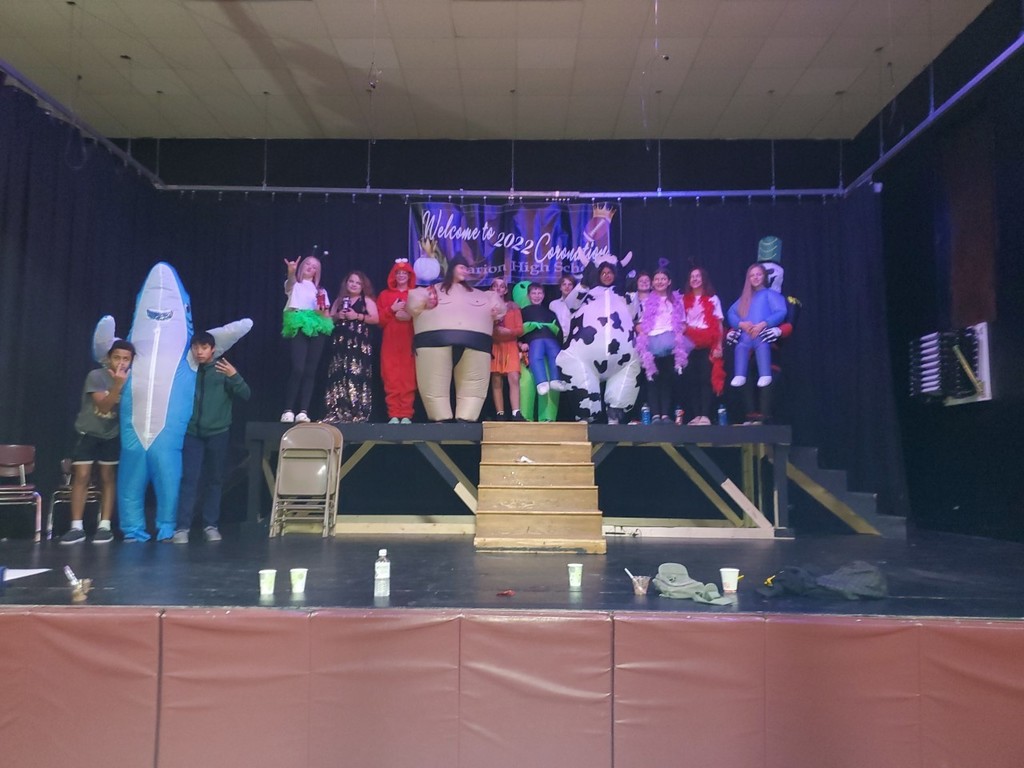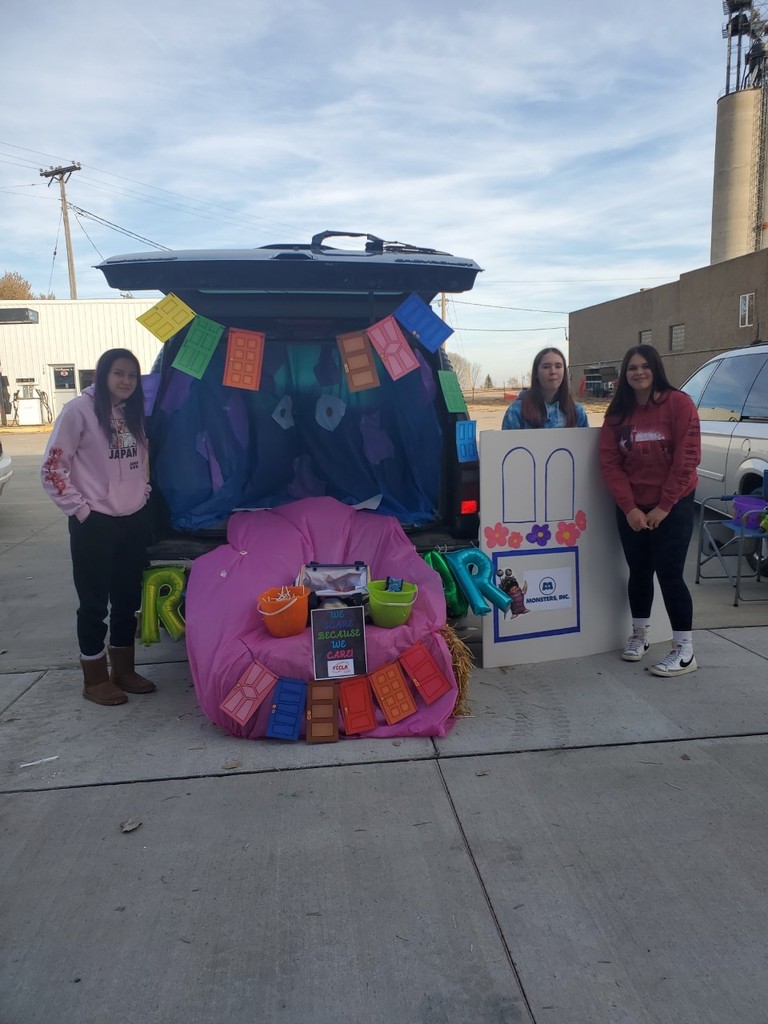 Below is the link for the football game tonight. Kickoff is at 7:00 P.M. Elkton-Lake Benton Elks (liveticket.tv)
Freeman Academy/Marion Lady Bearcats will play Irene/Wakonda in Irene on Monday, October 31st. The match will begin at 6 p.m. No passes will be accepted for the playoffs. Ticket prices are $6 for adults and $4 for students. Official Bracket: Bound | Class B - Region 4 - South Dakota High School Volleyball 2022-23 (gobound.com) Livestream link: Irene-Wakonda High School - Irene, SD (nfhsnetwork.com)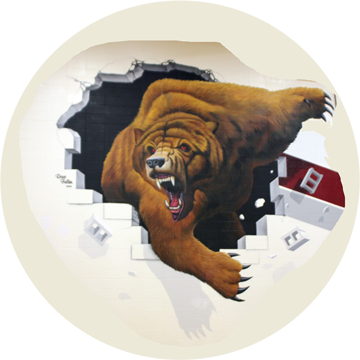 Tonight Live Link for Phoenix Football game versus Florence/ Henry. The game starts at 7pm. Activity passes will not be accepted for play-off football games. Admission is $7 for adults and $5 students.
https://youtu.be/3iCMFaZQamA